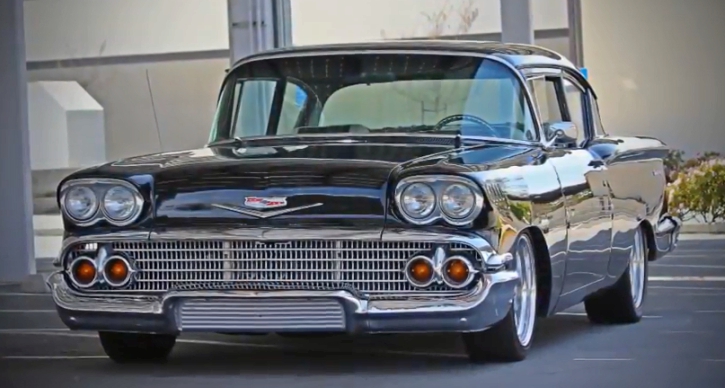 '58 Chevy Delray Restomod – A Ride You Don't See Everyday!
The Chevrolet Delray isn't one of those iconic GM classic cars that we're used to see at every car show and many have never even heard of it as it started as an optional trim level for the Chevy 210 in 1954 and became an actual model in 1958, but it never made it to '59.
What we have here is a beautiful custom built 1958 Chevrolet Delray with super clean appearance, nice vintage two-tone interior and neat engine bay fitted with well dressed Chevy V8 motor. The walk around and test drive video is brought to you by America Roadster, so check it out and don't be shy – Smack the Like!
---
You May Also Like Jimmy Pinsky's Chevy Bel Air 350 ZZ6 Video
---
---

---