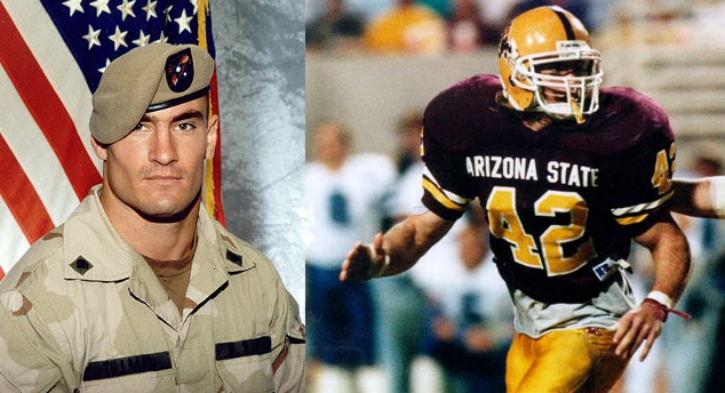 The Convertible Chevy Impala From Pat Tillman's Rookie Days!
Some of you Chevy enthusiasts and of course the Arizona Cardinals fans know the story of the great American hero Pat Tillman who put his NFL career on hold after 9/11 to join the US Army and fight for his country in Afghanistan where unfortunately he lost his life.
This very special 1968 Chevrolet Impala Convertible is the ride Pat Tillman and his crew were cruising around back in the day when he was a NFL rookie. The muscle car is restored by Ronnie Rains, the tremendous art work is done by Mickey Harris and Shannon Herrboldt has done the polishing.
The Pat Tillman Convertible 1968 Chevy Impala is to be auctioned at Barrett Jackson in 2019 and until then will be displayed on various car shows across the country. All funds raised from the auction will go for the Pat Tillman foundation. My man Scottie filmed it at SEMA 2017 so check out the video and please don't be selfish SHARE!