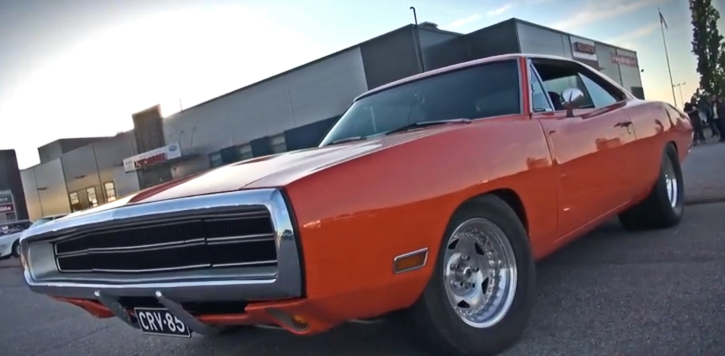 This custom 1970 Dodge Charger is one of those typical builds that the muscle car enthusiasts in Finland are known for. Aggressive old school appearance and modern performance combined in a way that every Mopar fan will be impressed.
As you can see the Orange B-body has no modifications but the upgraded suspension and racing style wheels wrapped in big meats at the back give it the all business look. The interior of this 1970 Dodge Charger has been customized as well but retains its classic styling and under the hood a modern 392 HEMI V8 motor guarantees this Mopar has enough power to terrorize the streets.
As Jamboolio have filmed the second part of the video during the Mopar Meet in Loviisa, Finland you will not only see this beefed up 1970 Dodge HEMI Charger up close but some more awesome Mopars at the event. Check it out and please don't be shy – Hit the Like!
---
You May Also Like Curt Cepican's 550hp Procharged 1969 Dodge Dart 318
---
---

---