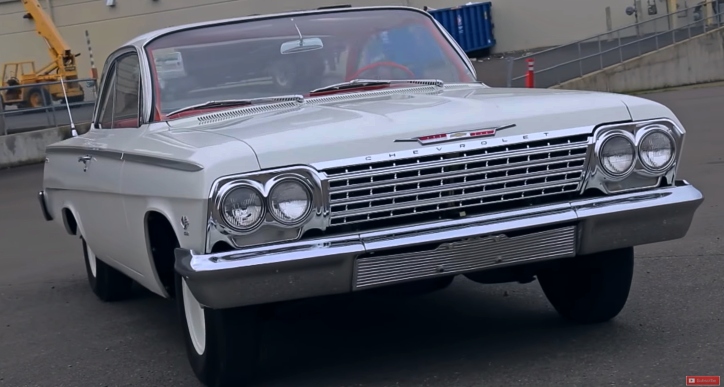 Although this 1962 Chevy BelAir has that plain jane appearance, she is quite a performer with a wall full of trophies. Simple White Bubble Top Chevrolet sitting on steel wheels, with the Red interior adding a little bit of a flavor, this classic car will surprise anybody who don't know what the 409 badge means.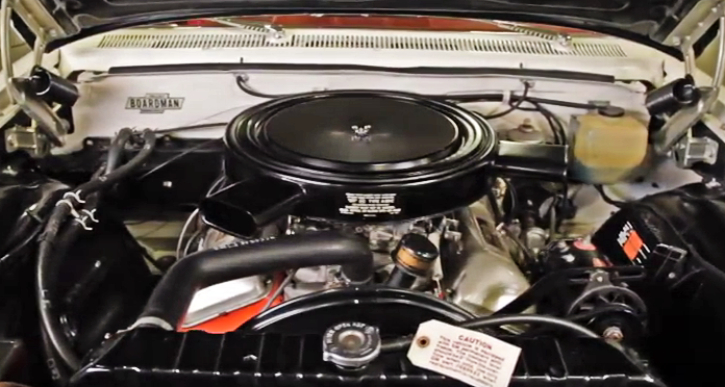 These 1962 Chevy BelAir Bubble Tops fitted with the high performance Turbo Fire 409 cubic inch V8 engine were race ready from the factory capable of 14 seconds quarter mile passes, but with a few add-ons this NHRA competitor used to pull 11's and has its entire documentation since day one.
Play the video to learn all about this awesome '62 Chevy BelAir from Kevin Oeste.
Don't Miss: Stick Shift 409 Powered '62 Chevy Hits the Strip