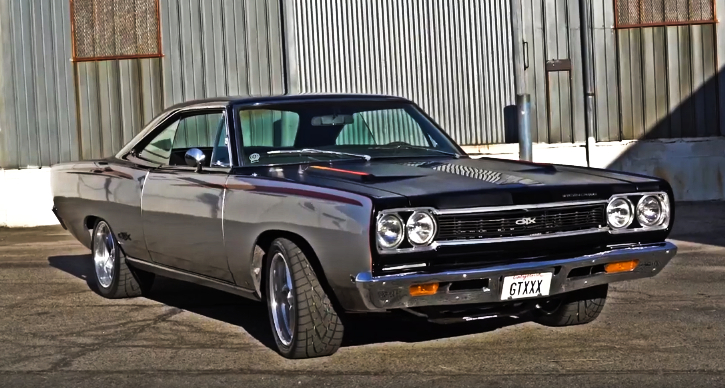 I'm sure most of you know who Chris Jacobs is and will recognize this 1968 Plymouth GTX from Overhaulin. But here is a thing, many think this muscle car was built by Chip Foose which isn't the case. Yes Chip did paint the car and it rides on Foose design wheels, but that's it. And those who think Chris' 1968 Plymouth GTX is some top dollar restomod, you're wrong. It is slightly modded, but very close to original.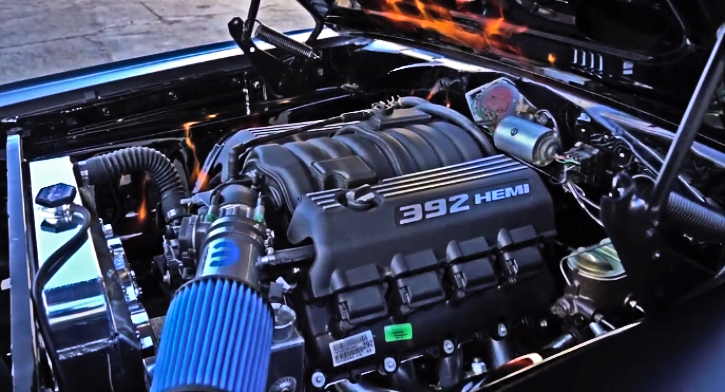 Couple of years ago this Mopar caught fire and Mark Worman is the man who brought it back to life and transformed it into what you see today. Stunning 1968 Plymouth GTX powered by a 392 HEMI crate motor unveiled last year at SEMA. Another thing worth mentioning is that Chris Jacobs' Mopar will be auctioned at Barrett Jackson in January 2019 and the money will go for the Special Operations Warrior Foundation.
Check out the AutotopiaLA video to learn all about this 1968 HEMI GTX and see it on the road. Watch, Enjoy & Share!