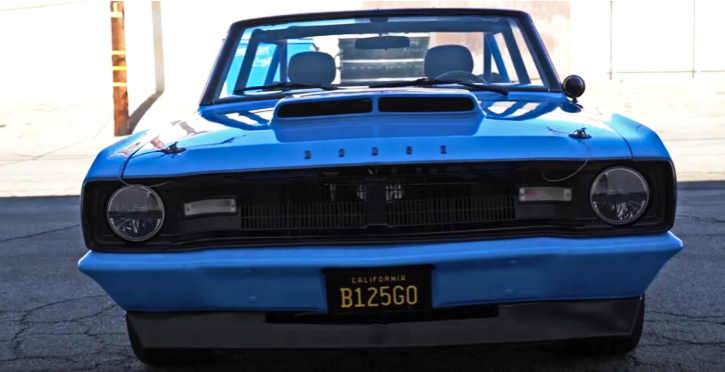 Built by the Vintage Motorworks shop this Convertible 1967 Dodge Dart is one wicked Mopar muscle car with quiet a story. It is the very first Father & Son project (owners of the VM shop) that they completed mostly with parts they had in their garage back then and I don't necessary mean Mopar parts.
What started life as a Slant-6 car now packs a well dressed 440 V8 engine producing about 600 horsepower and pretty much the same amount of torque controlled by a 6-speed auto tranny. The custom built 1967 Dodge Dart convertible wears a stunning Blue color, it has a custom interior with full roll cage and few more tricks to offer.
Check out the AutoTopiaLA video to see this tire shredding Mopar flexing muscle. Watch, Enjoy & Share!