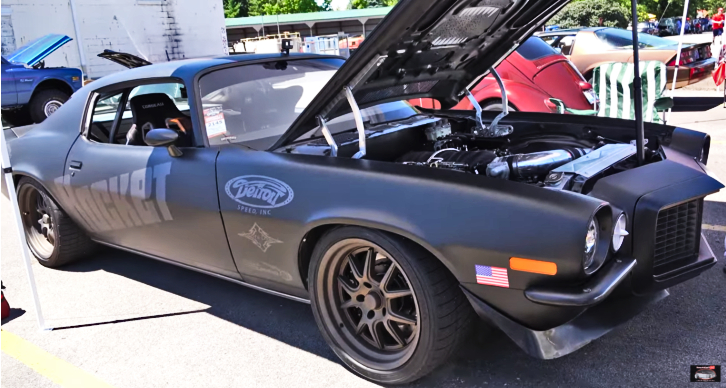 Normally you get to see custom built muscle cars coming from Big Oak Garage at major events like SEMA or Detroit Autorama, but this time they've been commissioned by the Rocket Racing Wheel Company to transform a 1973 Chevy Camaro into a street legal race car.
The reason behind this project are the new Track and Touring series wheels developed by Rocket Racing, they figured there is no better way to promote those rims other then building an Autocross car and take it to the track.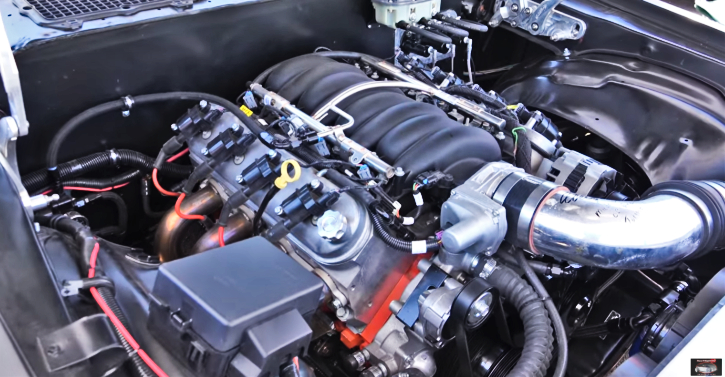 This custom built 1973 Chevy Camaro beast has the mean look we all like to see and tons of upgrades all the way around to handle the 600+ horsepower coming from the LS3 427 cube Chevrolet V8 motor that are sent through a 6-speed Tremec transmission.
Check out Scottie's video from the 2018 GoodGuy's PPG Nationals and don't forget to smack the Like button below!