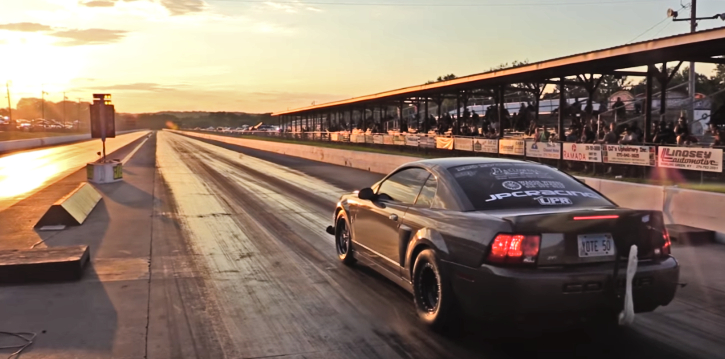 Are you a true Mustang fan who loves drag racing and is tired of LS swaps? If that's the case this Coyote powered Cobra Mustang with a giant turbo will make you knees go weak. This street beast kicks in 1400 horsepower on 26 pounds of boost and runs the quarter mile in 7-seconds. Seeing a Ford powered Mustang killing it at the strip is always a treat.
Check out BigKleib34's video from the Street Car Takeover event in Bowling Green, KY!
---
Did You See Roger Miller's 550hp Fox Body Mustang 347 Stroker Yet?
---