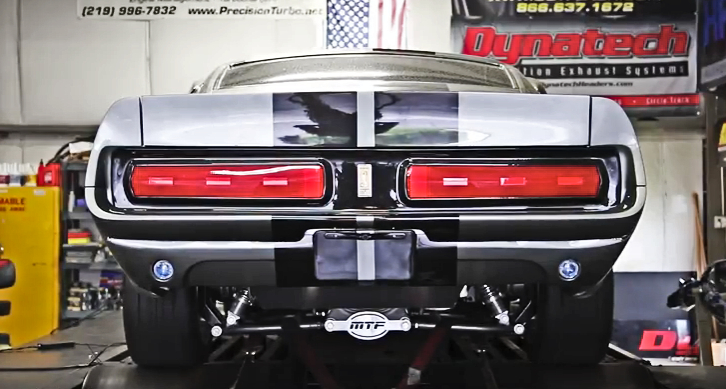 I know most of the classic Mustang enthusiasts are already sick of seeing "Another 1967 GT500 Eleanor" build, but although this super clean muscle car looks identical to all the others Eleanors you've seen, it has a different heart.
Coming from the "Mustangs to Fear" shop this 1967 GT500 Eleanor sports a Magnuson Supercharged Sean Hyland Motorsports built Coyote V8 motor with Longtube Headers, 47lb Injectors and TSS Oil Pump Gears tuned on 93 octane by Corbin Johnson to kick in a little over 500 horsepower to the wheels.
Check out the Fat House Fabrications video to see this Eleanor on the dyno.
---
You May Also Like Bill Kramer's 1967 Ford Mustang GT 390 Build
---
---

---