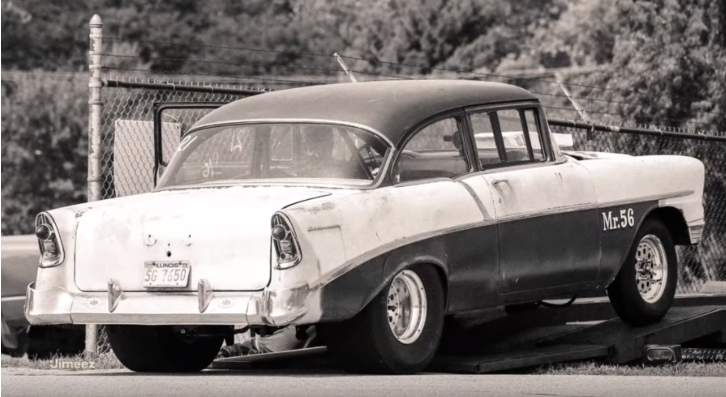 Owner of this Tri-Five Chevy since 1965 currently 73 year old Eddie Hawkins is a throwback to the good old days when drag racing was simple and cheap. He is that type of car guy that you don't see anymore at the strips. Talking about the good times with a smile on his face, drag racing his 454 cube Big Block Chevy called Mr.56 that he bought 53 years ago Eddie certainly is a gearhead to admire.
Check out my man James Hrovat's video from Byron Dragway and don't forget to Share!
---
How About 850hp Blown Chevy G10 Boogy Van?
---