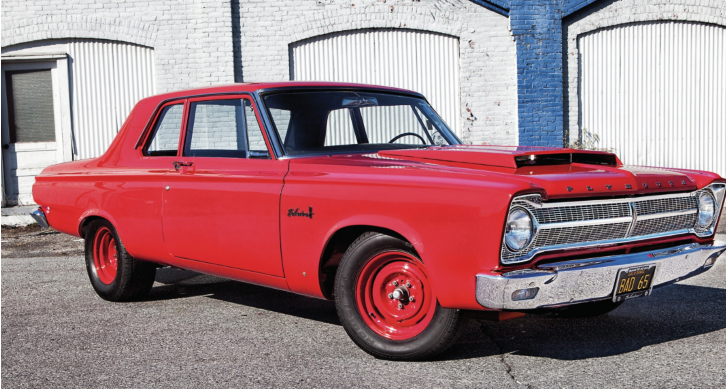 The story of this stunning Bright Ruby Red 1965 Plymouth Belvedere A990 recreation starts almost 15 years ago when Gene Lukow acquires a numbers matching '65 Factory Race HEMI motor with the intention to use it for a project car. At that time he owned a Plymouth Belvedere II and intended a cruise with the HEMI engine intake in the trunk of his Mopar. Then another gentleman approached him and said this intake was from a 1965 2-door sedan car and not a hardtop like Gene's. It turned up that he owns a 2-door sedan car and want to sell it.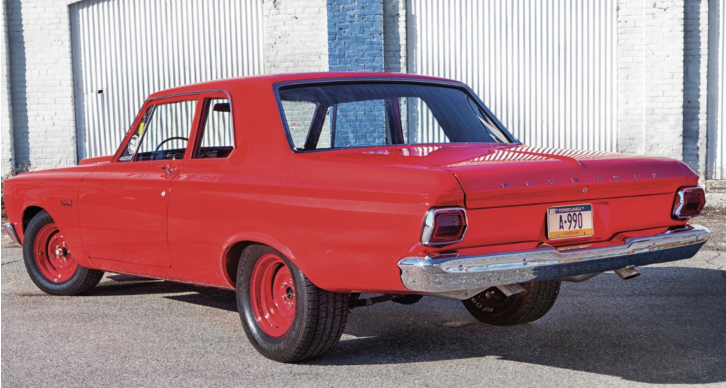 This is when Gene Lukow decided to built the perfect Plymouth A990 Recreation and with the help of family and friends he started searching for all the parts needed and slowly putting them together. Today he proudly displays his Super Stock Mopar at car shows where the car gets tons of attention. Out of the 101 Plymouth Belvedere Super Stock A990 built, 14 came with 4-speed transmission and out of those only one was painted in Bright Ruby Red. So what Gene has done is a recreation of a truly unique piece of American automotive history.
Check out Zlumlord's video from 2018 Mopars Maple Grove to see this beast all the way around.
---

---