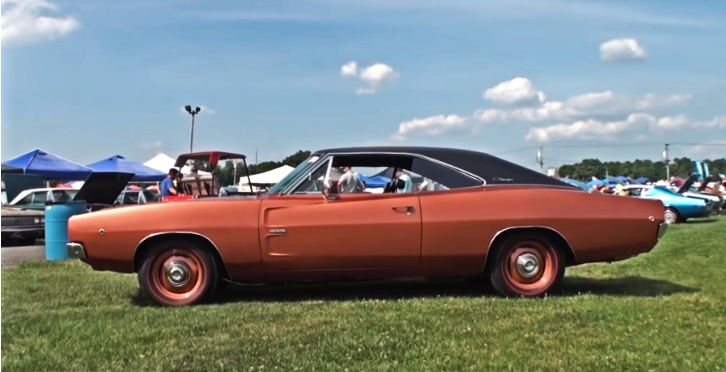 A Vietnam Veteran who fought for his country and one of the most iconic American muscle cars together will always be a great story. Ronnie Stocks has ordered this Bronze Metallic 1968 Dodge Charger R/T powered by the mighty 426 HEMI engine while overseas, picked it up in June of 1968 and still owns it.
At first this Mopar was Ronnie's daily driver for about 5 years, then it sat up in his garage for another 10 years when he decided to sell it. Luckily no one was willing to pay $3,000 for this 1968 Dodge HEMi Charger back in 1982 and Ronnie decided to keep it.
A restoration process started few years later, then the Mopar was awarded with Survivor status at prestige car event, displayed at a museum for a month, used at several movie scenes etc. To learn the whole story of Ronnie's 1968 Dodge Charger R/T watch my friend Lou's video and don't forget to Share!
---
You May Also Like the 1968 Dodge Charger "Brain Damage" Video
---