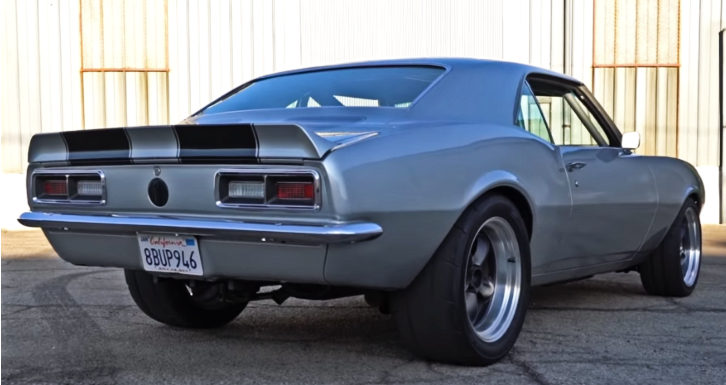 If you love plain old school American muscle cars built to be driven this 1968 Chevy Camaro will definitely impress you. The bowtie belongs to the Son of the well known Hollywood productions car builder Dennis McCarthy – Dennis McCarthy Jr. When you see a bit more details on his 1968 Camaro build you will be surprised how old school this 18-year old dude actually is.
It is a Father & Son project that has started from a shell, at first they've put a brand new 350 small block Chevy in it mounted to a 4-speed tranny, reliable suspension and nice wheels to match the menacing look of the 1968 Camaro. The super raw interior is inspired from the 60's Trans Am race cars with plenty of sheet metal, full roll cage and very few gauges.

Check out the AutotopiaLA's video to see this beast in action. watch, Enjoy & Share!