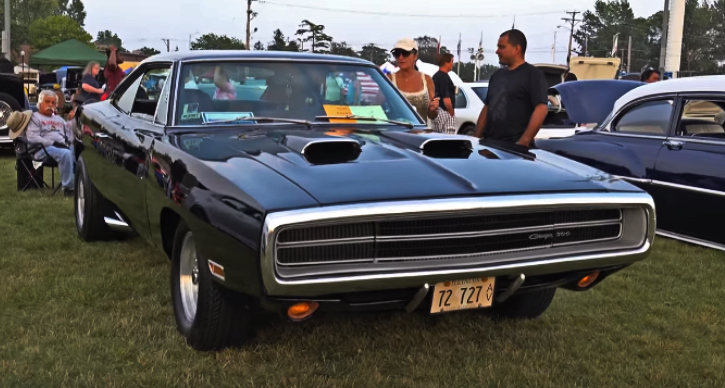 Owned by the same person for more than 40 years this 1970 Dodge Charger 500 is certainly well taken care off and impress with nice customization as well. The brand new Metallic Black paint, American Racing wheels wrapped in big meats and side exhaust gives it the aggressive old school Mopar look we all like to see.
The interior retains its factory style and impress with high end upholstery while the enormous stick shift is something I've never seen before. Obviously the guy interviewed wasn't very knowledgeable about his Dad's custom built 1970 Dodge Charger 500, but according to him this is the recently rebuilt original motor.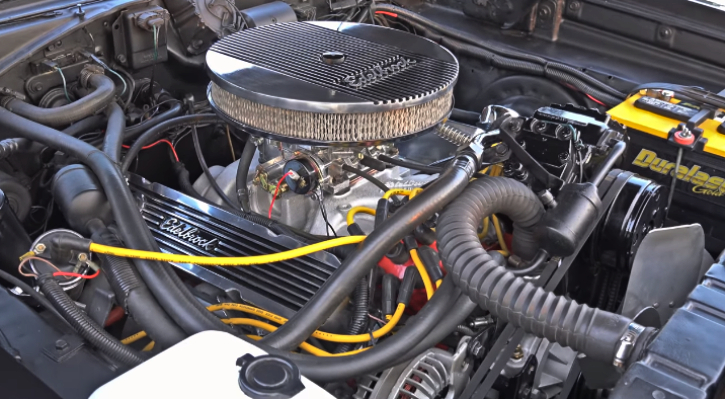 Check out the video to see this cool muscle car all the way around and hit the Like!