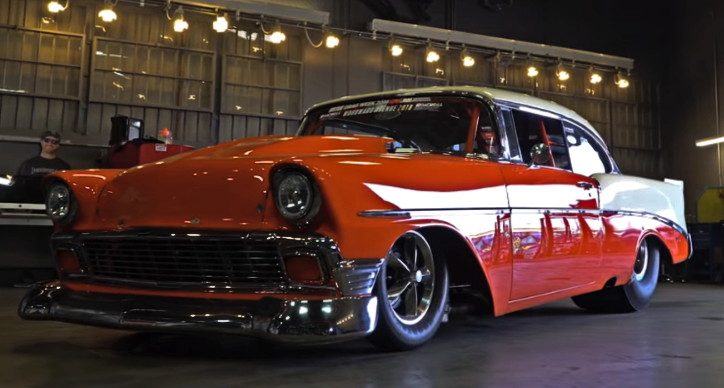 If you're an old school Chevrolet person following the Drag Week events you have certainly seen this top notch 1956 Chevy race car a.k.a "The Creamsicle". However, I'm sure that very few people know the secrets of this Hugger Orange beast or how do you run 6-seconds at over 200 mph with a steel bodied Chevy 210.
She definitely looks very close to what came off the production line back in the day, but of course in order to do 6-second passes you need tons of power and few more tricks. I'm just going to mention that "The Creamsicle" 1956 Chevy is fitted with a monstrous 632 cube Big Block Chevy V8 motor producing 1150 horsepower.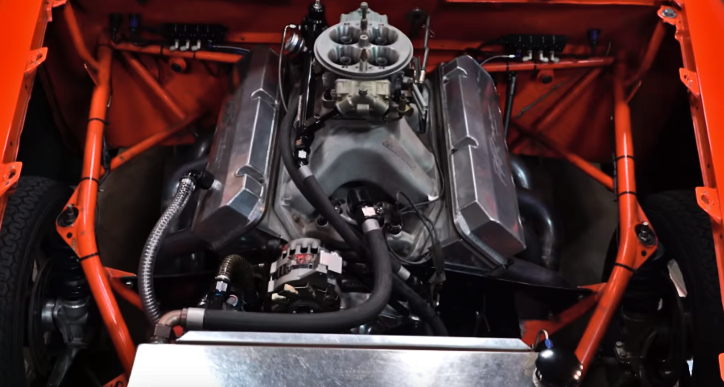 To learn all about this legendary 1956 Chevy drag car from Joe Barry (Joe Barry Motorsports) get yourself comfortable, grab a beer and watch the Build Biology video brought to you by "The Hoonigans."
---
How About Something Different? Did You See the 850hp Chevy Van?
---