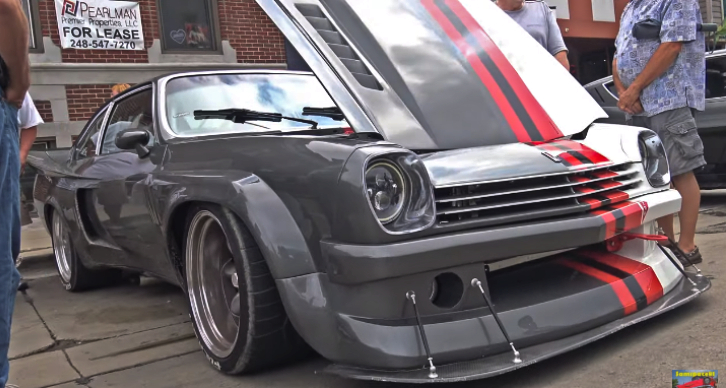 Front to back and top to bottom Byron Burnham's 1976 Chevrolet Vega RCR is as unique as it gets. Combining the best of Pfaff Designs, A-Team Restorations, Blue Pine Design Upholstery and last but not least Don Hardy Race Engines the Chevy Vega is a head turning road racer.
So much custom work and fabrication has been done to this build that you will never see a 1976 Chevrolet Vega like it. While the wide body and paint attract the attention immediately, there is a lot more going on all the way around including a Hlborn fuel injected LS3 pushing 550 horsepower.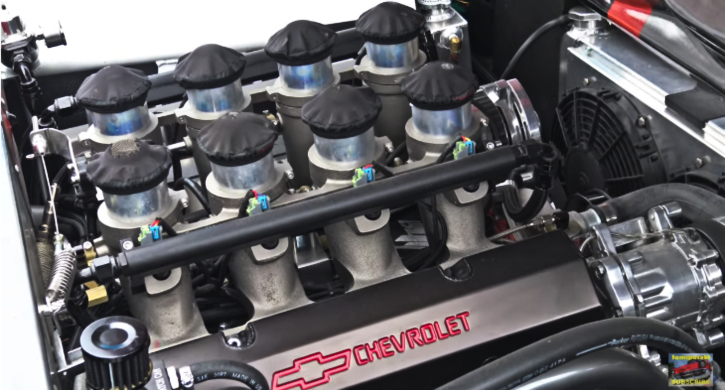 Samspace81 has come across the custom built 1976 Chevy Vega in Ferndale, Michigan during the Woodward Dream Cruise week 2018. Check out the video to see more on this exceptional road racer and be sure to smack the Like button below!