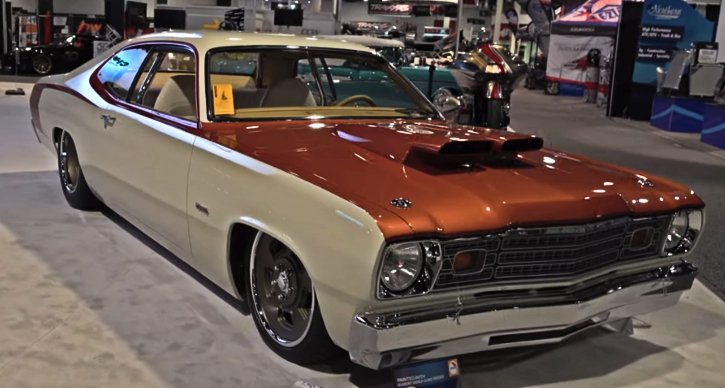 This 1974 Plymouth Duster a.k.a Kasper not only impress with a killer custom job done to it, but has quite a story as well. Bought brand new back in the day by a lady who actually drag raced it, this Mopar has been sitting for years and was barely saved from a hurricane. Look at it now.
Tons of custom work all the way around and yet the 1974 Plymouth "Kasper" Duster still has a lot of the 70's styling in and out. Wheels are not my favorite to be honest, but it's not my build, right? The interior on the other hand is really cool and the super clean engine bay is fitted with a Hellcat motor.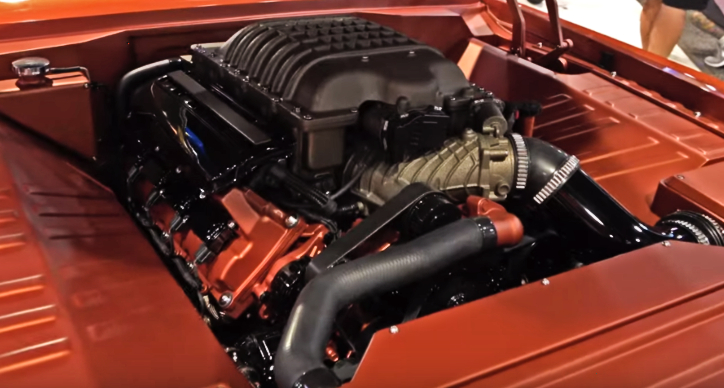 Check out my man Scottie's video from SEMA 2018 to see this Mopar up close and don't forget the Like button!