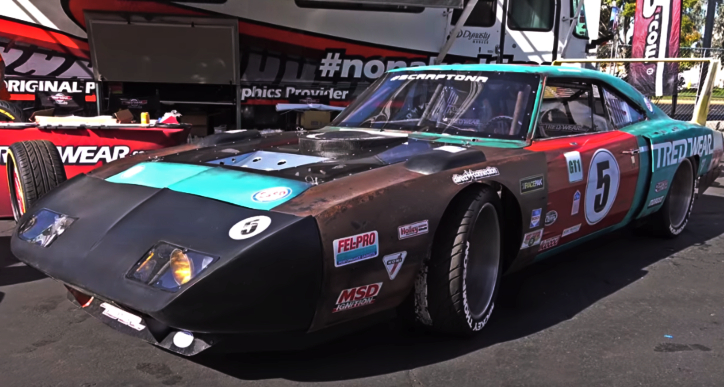 I know Mopar purists will go crazy, so let me clarify right away – this isn't a real Dodge Charger Daytona, but a Slant-6 powered 1969 Charger found and rescued from the woods. It's impossible to figure what this muscle car has been transformed to just looking at it and I'm sure you all will be surprised to find out that inside and underneath the 1969 Dodge Charger "Scraptona" is a 100% race car.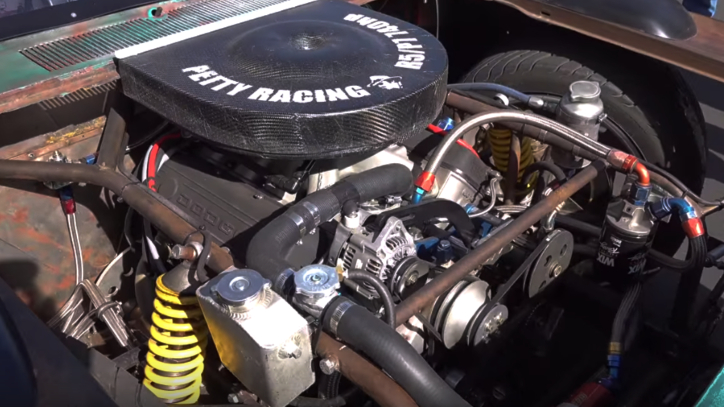 Built by a company creating permanent tire graphics called Tred Wear the Scraptona 1969 Charger is meant to look like a road racing Daytona and it certainly does. We are talking about full tube chassis, racing style interior, R5/P7 Petty Racing engine pushing 740 horsepower and all that in a street legal 1969 Dodge Charger race car.
Check out my man Scottie video to learn all about this cool Mopar build and hit the Like!