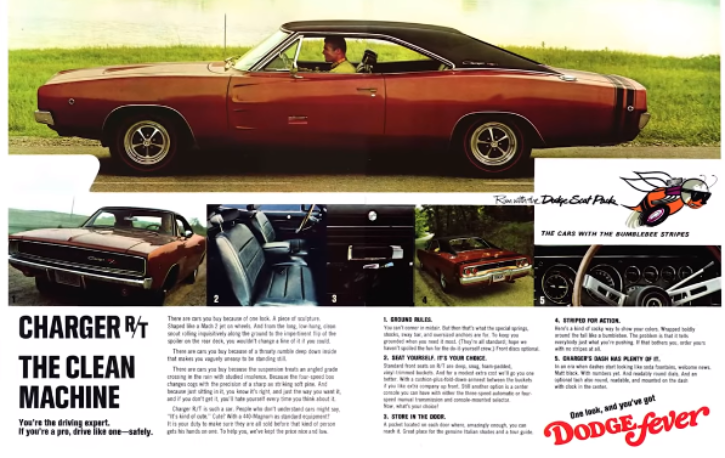 There is no need to tell you how iconic is the newly designed for the 1968 Dodge Charger called by its creators "The Clean Machine". With ts super aggressive look that still intimidates many vehicles and gets a lot of thumbs up this Mopar is a dream ride for many muscle car enthusiast.
That particular example we are going to take a closer look at is not just a regular 1968 Dodge Charger, it's a R/T package equipped 426 HEMI powered 4-speed car in pristine condition. And that Red and Black combo all over the Mopar just screams: "True American Muscle"
Check out the video to see all about this member of the Brothers Collection.
---
⇓ 
Don't Miss Lisa's Wheelstanding Dodge Dart
⇓
---