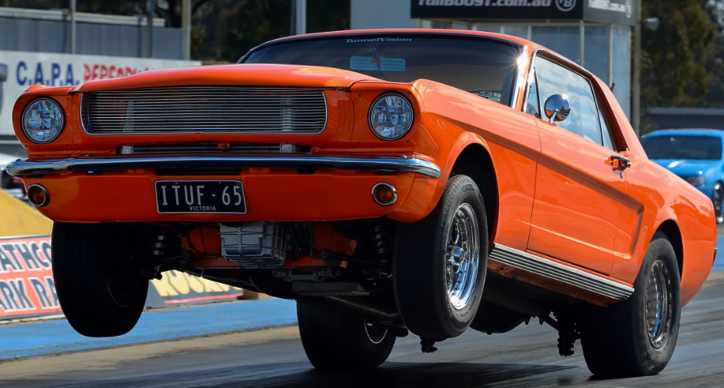 Owner of the awesome "I TUF 65" Ford Mustang is John Colaidis from Melbourne and I'm sure the most passionate classic Mustangs enthusiasts have seen this stallion before as John has been dominating the Australian drag strips for many years. The pony saw quite a few and very interesting set ups during the years starting with 4.0 liter Ford single cam In-Tech 6 motor with specially designed for it LPG fuel system from Tunnel Vision running the quarter mile in 8.97 seconds.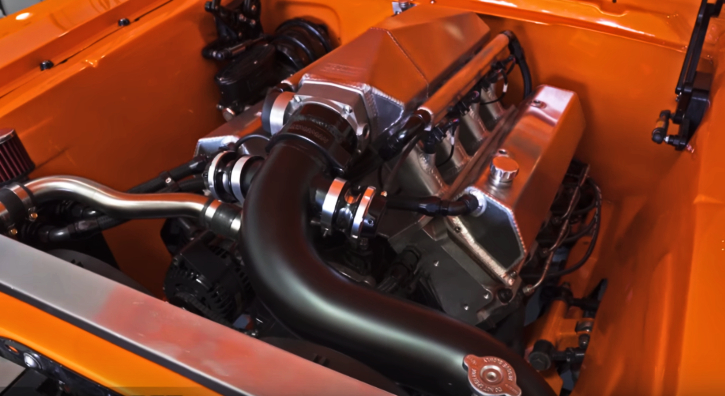 Later on John switched to fuel injection, further developed the engine and turbo combo and scored the unbelievable 8.16 @ 172mph running on E85 with his full weight street legal 1965 Ford Mustang. But gearheads like John are never satisfied, he has now swapped the 6-cylinder with a twin turbocharged 427 Windsor Small Block from Heathcote Race Engines and looks forward to the 7-seconds.
Watch the Full Boost video to see the "I TUF 65" ripping off the dyno!
---
Another Awesome Classic Mustang on Hot Cars ⇓
---