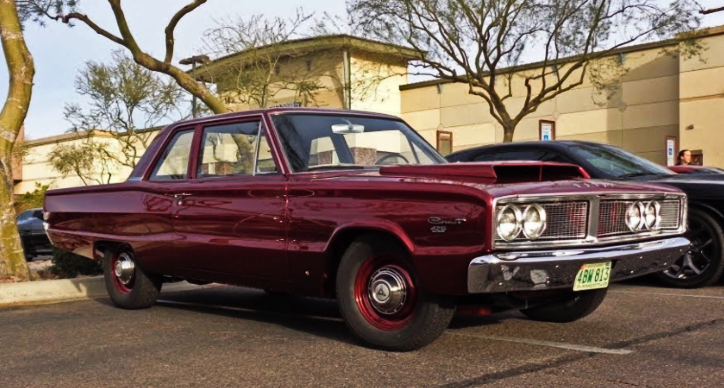 When the new version of the street 426 HEMI engine debuted in 1966 not many people ordered a Dodge Coronet with Big Elephant under the hood and that's why these Mopars are so rare today. As you figured from the title the Burgundy 1966 Dodge Coronet you're looking at is not an original HEMI 4-speed car, but man what a tribute! Well, what else can you expect from a Mopar enthusiast like Dave Bobert who owns another four of these?
Check out Lou's video to learn the whole story of this awesome muscle car!
---
Don't Miss Lisa's Wheelstanding Dodge Dart!
---