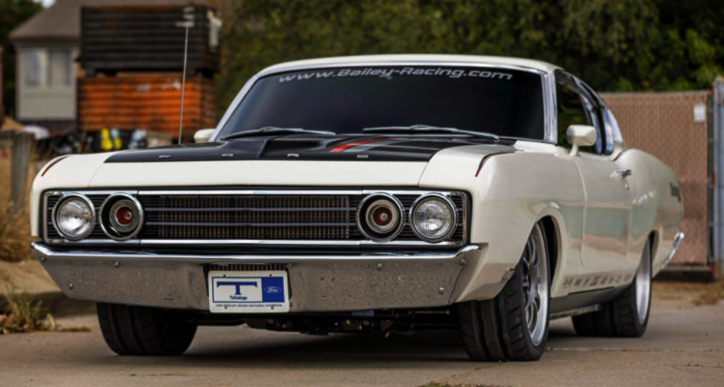 The highly modified Talladega edition of the 1969 Ford Torino was intended to dominate NASCAR aero wars. A total of 745 muscle cars were offered to the public as the requirements back then were at least 500 units to be driven on the streets in order for a particular model to compete. Ford engineers and designers did such a great job building the 1969 Ford Torino Talladega edition that even Richard Petty defected from Plymouth to drive it.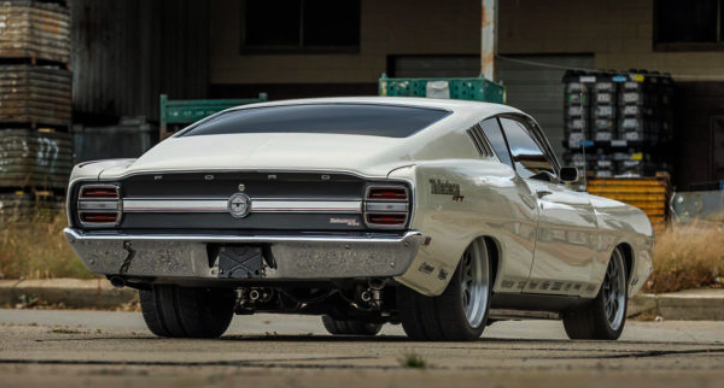 As you may know NASCAR eventually banned the Talladega and this awesome edition of the Ford Torino was never offered after year 1969. You're looking at car #648 which didn't get to live a very happy life. Abused on the 1/4 mile for years when the famous hotrodder Tom Bailey found and rescued it, the #648 Torino Talladega didn't even have the original engine in it.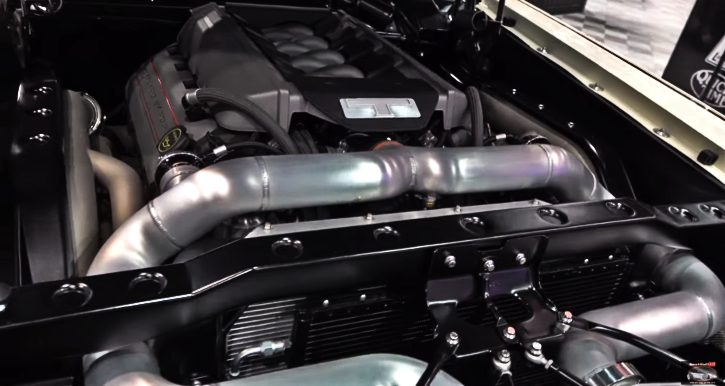 With the help of Pfaff Designs and Sled Alley Hot Rods, Tom Bailey has brought the muscle car back to life without losing the spirit of the 1969 Ford Torino Talladega racing history. Sitting on Roadster Shop chassis, suspension from AFCO and Forgeline Centerlock rims she has a killer look. Keeping Ford's DNA the 1969 Talladega engine bay is fitted with Coyote motor boosted with pair of Bullseye turbochargers kicking in 1000hp controlled by Tremec 6-speed.
My man Scottie has filmed the "Talladega TT" at SEMA, check it out and smack the Like!