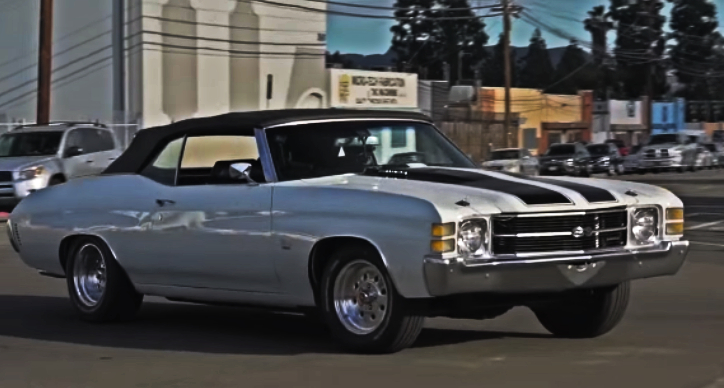 If you follow Hot Cars you're probably used to seeing more of an over the top high budget custom built muscle cars from Shawn Davis' shop, but this time he has listened to the audience and decided to show us a mildly modded driver quality 1971 Chevy Chevelle 454 Convertible.
The car is far from factory original or perfect, there are a lot of things that can be done to it, but in the end of the day this Convertible 1971 Chevelle is a "down to earth" muscle car packing a high performance Chevy V8 that you and I can afford to drive and enjoy.
Check out the Autotopia LA video and don't be shy – Hit the Like!
---
You May Also Like Mike Kelly's Gen 3 Camaro RS T-top 406 Build
---