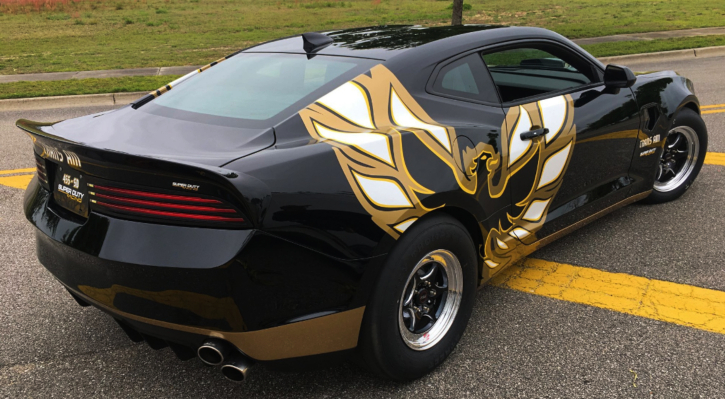 Those of you who follow the car scene closely are probably aware of the Florida based Trans Am Depot company designing and creating retro-styled muscle cars. After they built a number of awesome recreations the 2019 Trans Am Super Duty 455 based on the 6th generation Camaro joins the modern muscle car group runnng 9-second quarter mile from the production.
Introduced as a limted production of 50 vehicles the 2019 Trans Am Super Duty comes with a 455 cubic inch V8 engine equipped with 2.3 liter Magnuson Supercharger producing 1000 horsepower and 1046 pounds of torque. Check out the Trans Am Depot video to see a sexy blonde debuting on the race track (yeah right) to score 9.4 seconds ET.
---
How About Something Different? Blown 850hp Chevy Boogie Van! 
---