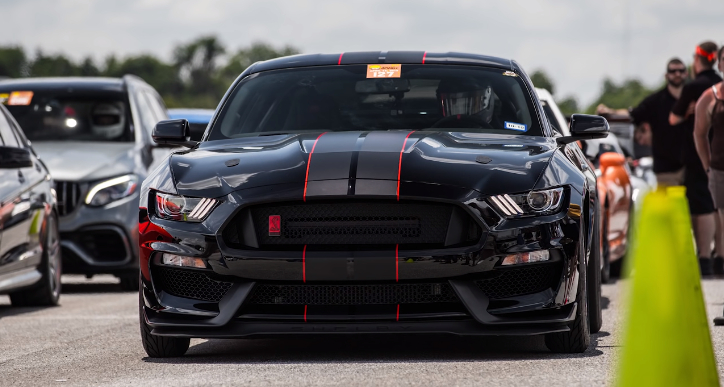 The dedicated team at Fathouse Fabrications constantly raise the bar with their extreme modern Mustangs and once again proved they are the best in business as Joe's Shelby GT350 equipped with the 1400R Twin Turbo package just set not one but another two records to hold a total of four.
Already pronounced to be the highest horsepower Shelby GT350 Mustang pushing 1497rwhp and the fastest half mile with its 193.5mph Joe just scored 9.07 seconds at 161mph and his Fathouse Fabrications 1400R became the quickest and fastest GT350 on the quarter mile as well as the quickest and fastest stick shift S550 based Mustang.
Check out the video and make sure you smack the Like!