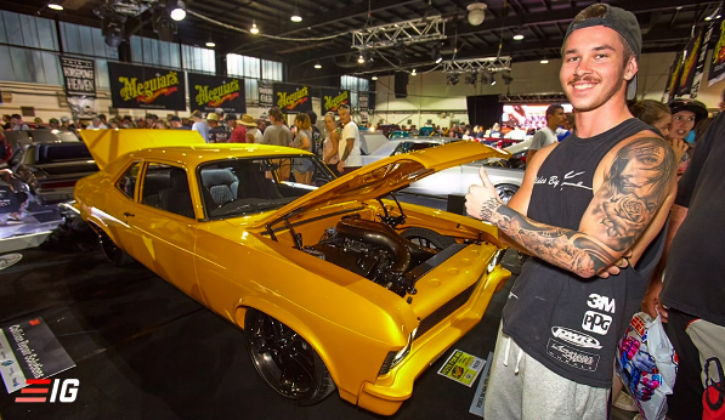 Considering Cooper's Father is a well known hot rodder attracting crowds with his muscle car builds at major events there is no wonder the son has fell in love with American muscle at a very early age. In fact, Cooper has bought this 1970 Chevy Nova at the age of 16 and with the help of his Dad he has transformed it into a killer hot rod.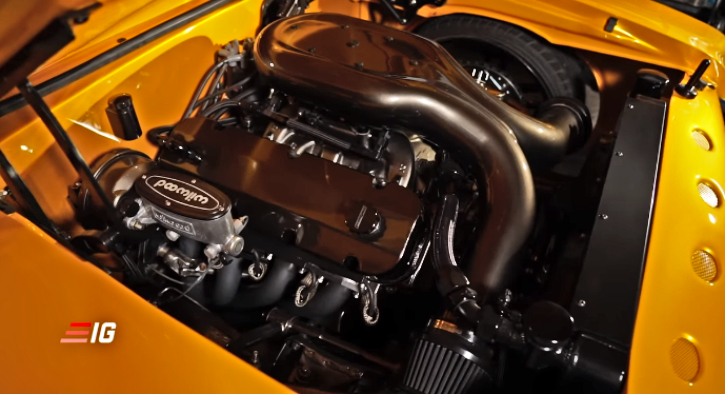 Cooper's 1970 Chevy Nova is just as clean as it gets and although is lowered and rides on big rims the classic body lines are well preserved. There is no point to write about all the mods as it's all in the video, but on the other hand I can't miss the 468 cube Big Block Chevy V8 married to manual transmission.
Check out the video for the full story of Cooper's 1970 Nova Build!
---
You May Also Like McBride's Custom 1970 Chevy Chevelle Build
---