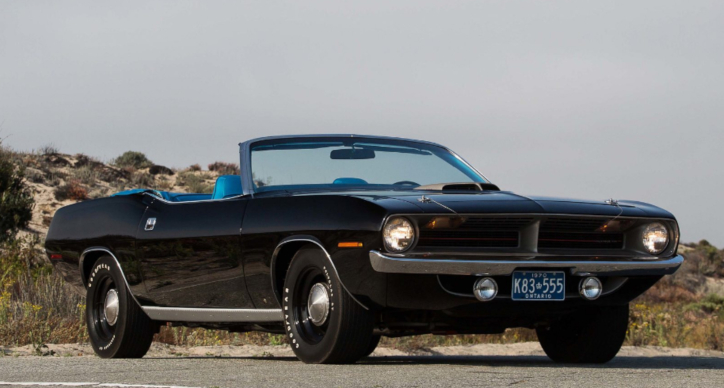 According to the owner Tom Lembeck who is a well know Mopar muscle car collector this Black 1970 Plymouth Cuda is the holy grail of Convertible 440 Six Pack powered Cudas. Special ordered for Canada with its 1 of 1 Black with Blue interior and White top color combo this muscle car is the rarest of the 29 Plymouth Cuda Convertibles produced in 1970 with 440 Six Pack motor.

This remarkable Mopar named "Black Widow" has a very interesting story as well. Drag raced by a Canadian farmer who purchased the Black 1970 Plymouth Cuda 440 Six Pack Convertible and refused to sell it for many years, Tom Lembeck never gave up, acquired and restored the muscle car and now she is one of the gems in his collection of classic Mopars.
Check out Lou's video to learn the whole story from Tom Lembeck!
---
You May Also Like Mark Lambert's 1970 Plymouth Cuda 440 Restomod
---