Daniel Thodos has been a Ford guy throughout his entire life and this gorgeous Red 1971 Mustang Mach 1 he has purchased about 6 years ago isn't his first muscle car either. Dan's wife is also into Mustangs, she used to have a '73 Fastback when they started dating. Now they are both satisfied with what the 1971 Mach 1 Ram Air has to offer in terms of style and power.
---

---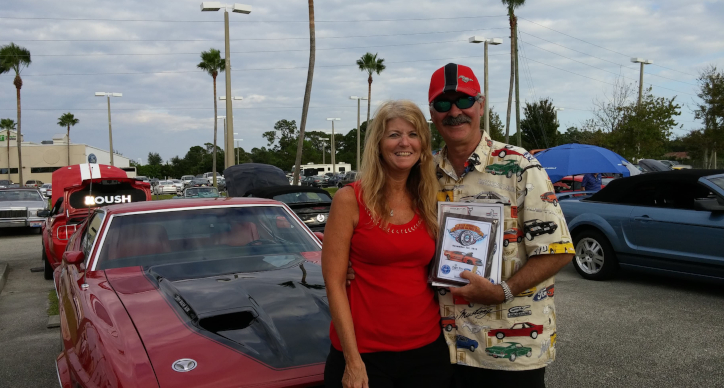 With just a few custom touches and performance upgrades Dan has kept the classic American muscle car appearance and behaviour of the 1971 Ford Mustang. Show quality Red paint, Vintiques Magnum 500 wheels, painted hood decal, optional map and courtesy lights, stunning interior, the multiple awards this Stallion has brought home are no surprise.
Besides being ballanced and blueprinted the healthy sounding 351 Cleveland V8 motor of Dan's 1971 Mustang Mach 1 also has ported and polished heads, intake and carburetor from Edelbrock, long tube headers, roller rockers and pertronix dustributor. The power is controlled by a built C6 tranny with 2800RPM stall converter and Ford 9″ modular rear with 3.25 gears.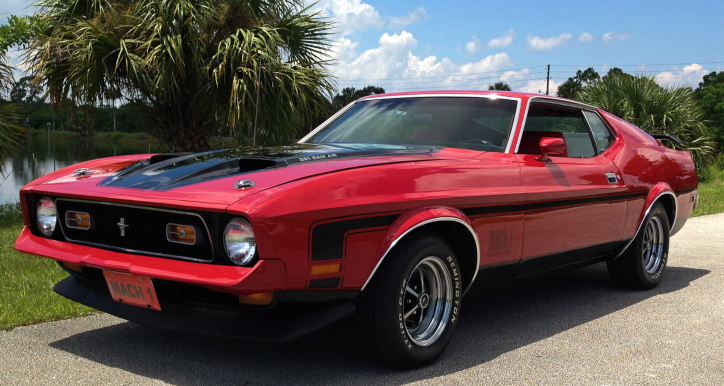 But Dan wouldn't be the man he is today without the guidance and support of his Father. That's why the rear license plate reads "4 Poppy"
He was a Jack of all trades, the Original MacGyver. All his cars had to have a big block! 1963-1/2 Galaxie with 390, 1966 Galaxie 390 (that I drove from 1976 until 1999), 1968 Torino 428 Cobra Jet etc. He had a passion for all cars but a 1950 Mercury was his favorite. He passed away in 2006, he was my hero and best friend. I miss him everyday. When I fire up my 1971 Mustang Mach 1 and take off I feel he is next to me!
---
You May Also Like Jason Terry's 1967 Ford Mustang
---