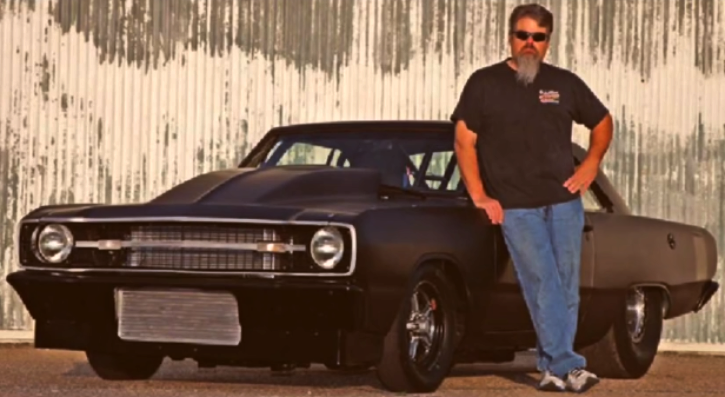 I'm pretty sure most of the Mopar fans have seen Ron Bookman's evil 1969 Dodge Dart a.k.a "Dart Vader" as the car was featured in a few magazines already. For those of you who haven't, long story short it has all started back in 1981 when Ron went on a drag racing event and fell in love with A-body Mopars. He didn't waste any time, did some research and came across a Viper Blue 1969 Dodge Dart that saw plenty of strip time already, but it was a good foundation for a street/strip build.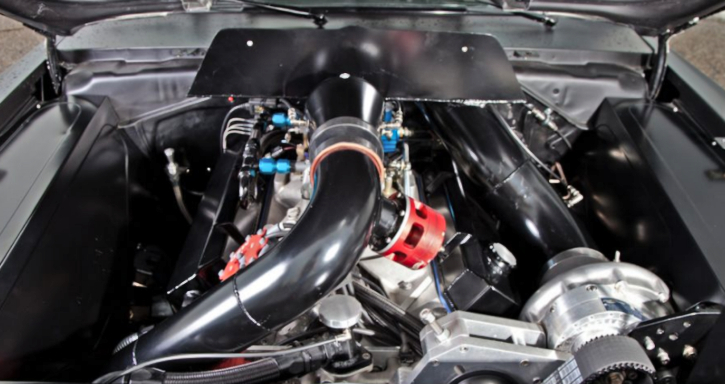 From there Ron Bookman's takes his new 1969 Dodge Dart to Donald Williams at Virginia Rod Company for some simple mods, but was so happy with their work that this simple mods turned into 4-year transformation into the Dart Vader you see now. The powerplant is a very potent F2 Procharged 528 Mopar Wedge motor from Larry's Engine and Marine in Tucson, AZ mounted to a TH400 transmission with Pro Torque converter. The 1400hp+ are transferred by Moser 4130 fabricated 9-inch.
Check out the video to see the 1969 Dodge Dart Vader in action and smack the Like!
---
You May Also Like Jake Owens' 1000hp Dodge Dart Pro Street
---