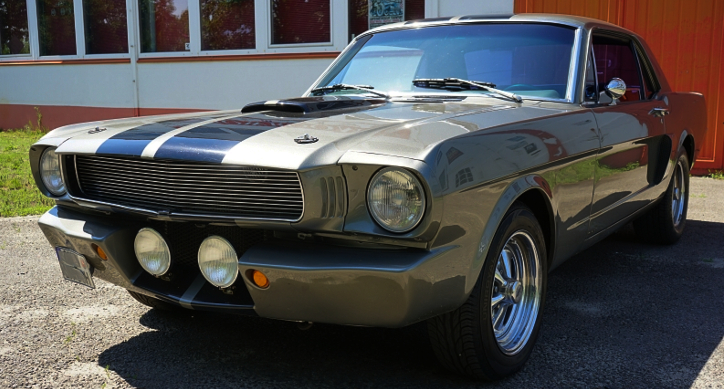 Here is a interesting 1966 Ford Mustang build named "Lil' Eleanor" that I came across and thought I would share it with you. Wearing the iconic paint and stripes, rocking some cool body mods and riding on a set of Cragar's this is a very good looking pony.
Inside the "Lil' Eleanor" 1966 Mustang you'll find buckets with new upholstery, Grant GT steering wheel and aftermarket pedals. Nothing over the top, just a neat looking interior providing the common comfort of a classic muscle car.

When it comes to power this 1966 Ford Mustang relies on a healthy sounding 302 cubic inch V8 mill that is a lot of fun to drive on the street while banging through the gears. Check out the video and see for yourself.
---
You May Also Like Fidel Acosta's 1966 Ford Mustang Build
---