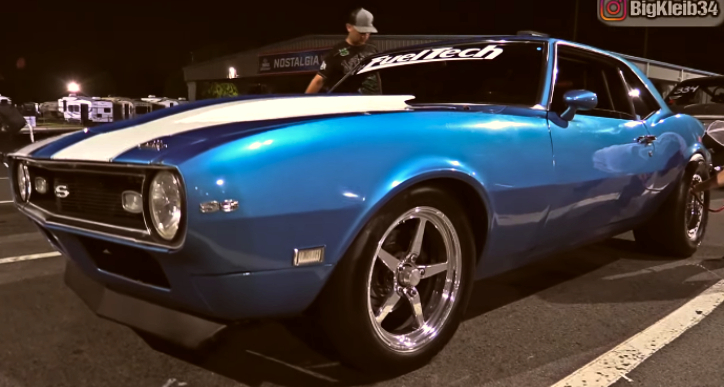 Started the build with the intention to have a daily driver Richard Disher have transformed his first generation Chevrolet Camaro into one unbeatable street car. Laser straight F-body with stock steel and tubs sitting on Weld Racing wheels in the front and Champion Beadlocks on the rear this 1968 Camaro can easily get some trophies at car shows, but obviously that's not what Richard is into.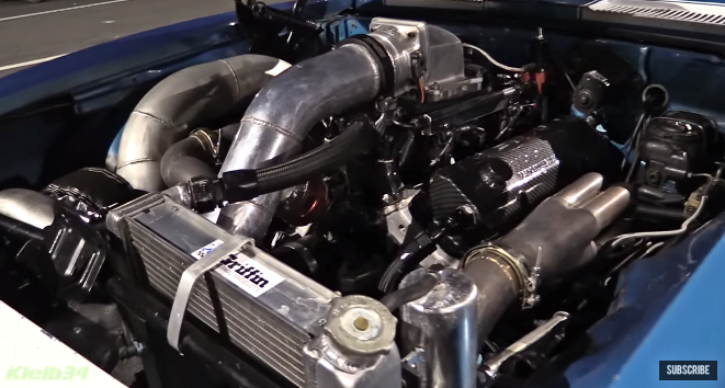 The power comes from a turbocharged 400 Small Block Chevy motor, the Camaro has full interior (even radio), stock subframe in front with caltrac split leafs in the back and it weighs 3,500lbs. I don't know about you, but Richard Disher's first gen Camaro must have the most dialed street car suspension I've ever seen. It maybe a cliche, but the Camaro looks like is on rails.
Check out BigKleib34's video from the Street Outlaw in Charlotte and hit the Like!
---
Did You See Rob Cleland's Blown 496 Chevy G10 Boogy Van?
---