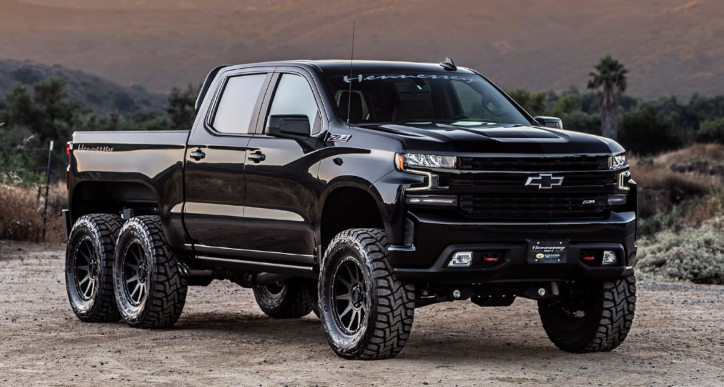 John Hennessey is well known for building radical editions to American muscle and sports cars and after he did the VelociRaptor truck he decided to build the Goliath 6×6 Chevy Silverado. Nothing screams "Made in America" better than this monster, but feeling like the lord of the road comes at a high price. Based on the latest Chevrolet Silverado model this exclusive 6-wheel drive off-road truck limited to 24 units and starts at $375,000.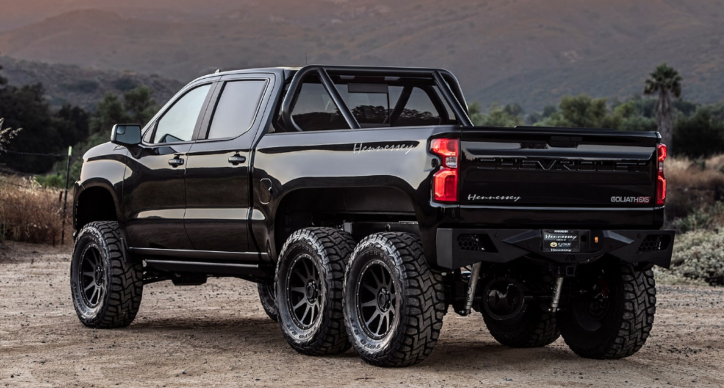 Here is what you get for your buck if you order one of 24 Hennessey Goliath 6×6 Chevy Silverado trucks: 6×6 Conversion with additional axle, wheels, tires and brakes, fully upgraded rear suspension, 8-inch lift kit, special 6×6 truck bed, custom Hennessey Performance 20″ wheels wrapped in BFG 37″ tires, upgraded rollbars, LED lights, custom bumpers and 450 bhp engine upgrade (cold air intake and stainless steel exhaust).
Check out the video to learn all about the Goliath 6×6 and see this evil truck in action!
---
You May Also Like Danny's Prime 1969 Chevy El Camino SS Restoration
---