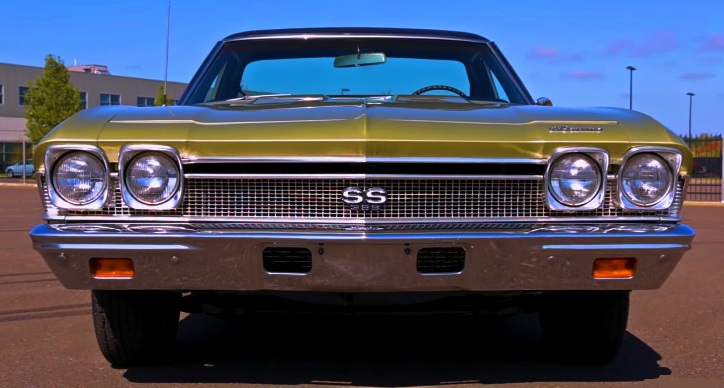 Produced to compete with the Ranchero the Chevy El Camino got a lot of people excited back in the day as it was perfect for those who wanted to carry some stuff around in a car rather than pick up truck. And while the base model was offered with 230hp 6-cylinder engine, Chevrolet released the SS version for those who wanted то transport their load fast.
The 1968 Chevy El Camino SS version was pretty much like the Chevelle's. Potent 396 cubic inch Big Block V8 motor rated at 375 horsepower controlled by 4-speed manual transmission and perfromance suspension for more sporty experience on the road. Our El Camino SS certainly has no more working days, but still has a lot of muscle.
Check out the video to learn all about it from Kevin Oeste and hit the Like!
---
You May Also Like Danny's 1969 Chevy El Camino SS Build
---