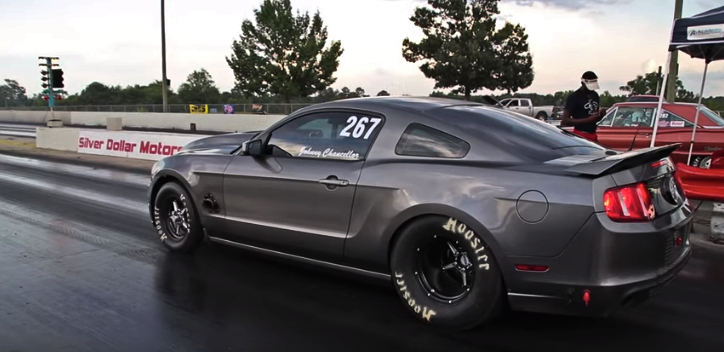 Before we get to the point I just have to say this S197 Mustang is tucked so good, you won't even see it's on big tires and then you have that sinister Gun Metal Grey appearance, what a brute! It's not yet a single digit all motor muscle car, but the team is tuning it after each test pass, so I'm pretty sure it will soon run below the 10 seconds. I can only imagine how freaking fast this big tire S197 Mustang will be if they spray it.
Check out Jmalcom2004's video and let me know how do you like this Stallion!
---
Did You See the LA Sheriff Drag Raced Plymouth Barracuda?
---