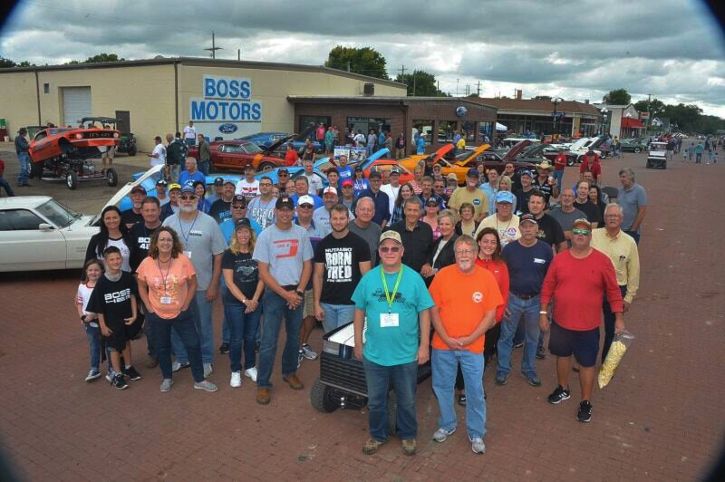 Those of you who own Boss Mustang probably know Greg as he organized the 2018 Boss Nationals event at his Ford Dealership in Marysville, KS. There was an article about it in MustangandFords.com and it started like that:
When your last name is Boss, and you own Boss Motors, and you bought a Boss Mustang brand new in 1971 and still own it today, maybe life is telling you something. Maybe you should have your own Boss Mustang car show?
Check out the video to see Greg's 1971 Mustang all the way around and then read the story below.
The Grabber Blue 1971 Ford Mustang Boss 351 story starts back in the day when Greg was still in Vietnam:
My Brother mailed me I should order a 1970 Boss 429 from my Dad's Ford Dealership, Boss Motors. I later found out I was to late so when I returned home, I orfered a 1971 Boss 351. In 1972 I put studded snow tires on it and drove it to Denver Colorado on our Honeymoon.

Other that the hood has been repaired because some jealous person scratched it up while we were at a movie, the paint is all original. I have only trailered it once since I have owned it and that was to the Muscle Car and Corvette Nationals show in Chicago, November of 2016. It made several magazines because of that.

I am one of only a few original owner, never restored Boss 351 cars and I am sure the only one with the last name Boss on the sides of one. I had the engine rebuild for the first time last winter. In now has 58,000 miles on it. I drive it to shows all the time. In all the years it has had atleast 4 different sets of Mag wheels on it and even headers and side pipes on it. Back to original now.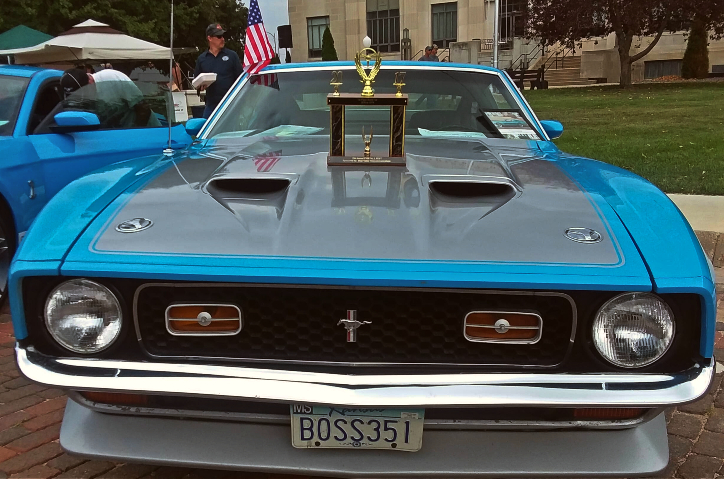 Greg closed his 81-year old Ford Dealership, Boss Motors in Marysville Kansas on January 1st of 2019. Besides the 351 he also owns a '69, '70 and 2012 Boss 302s. However, the Grabber Blue 1971 is the only one he bought new and never restored. Greg loves it the most, will never sell it and now has the time to enjoy it even more.
---
You May Also Like Daniel's 1971 Mustang Mach1 351 Ram Air
---