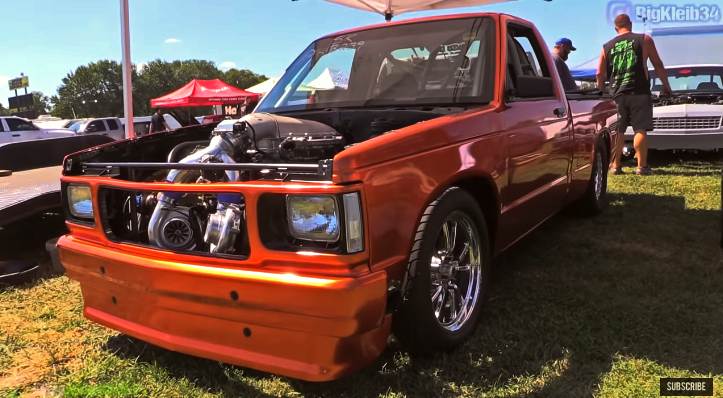 Whether you attended the Holley LS Fest or not I can tell you this twin turbo Chevrolet S10 sreet truck was definitely one of the meanest rides at the strip. When the current owner bought it of a friend about an year ago the build was pretty much completed, but the S10 truck wasn't really raced.
So after couple of enhancements in terms of both appearance and performance this twin turbo Chevrolet S10 kicks in over 1000 horsepower to the wheels and has more boost to be used. I just love watching it run like it's on rails and scoring 8-seconds on the quarter mile.
Check out BigKleib34's video and see for yourself!