Mike Clanton's Plymouth Satellite has the fascinating combination of raw old school American muscle look and strong 440 Big Block Mopar power that we all love to see. Mike has spent thousands of men hours working on the car during the last 30 years with one single purpose – to get out to the race track and have a good time.
Check out the Plymouth Satellite video we put together and read the story below!
I know some of you will be disappointed that Mike removed the 8/71 Roots Blower from the Plymouth Satellite 440 engine, but before you start hating on him please read the story and try to see life in his perspective. How many men out there can't handle the stress and pain of getting divorced? I'm sure you know some, but not Mike Clanton and that's the most inspiring part, at least for me.
---

---
I got the Plymouth Satellite in 1988 from my brother who blew up the 318 engine and decided to sell the car and start building turbo Kawasaki's. I really needed something to do besides drinking at the bar to cover up my problems with divorce, so this Mopar came to me at the right time.

I got the Plymouth Satellite of my brother for $1,800 and started to save for a stock engine rebuild. Like most car guys I got the bug and went to a local collage for advanced automotive. At first I learned how to build what I was working with and then some more on engines, transmission, carbs, brakes, fuel injections etc. Little did I know what path I entered and how much it would mean to my life!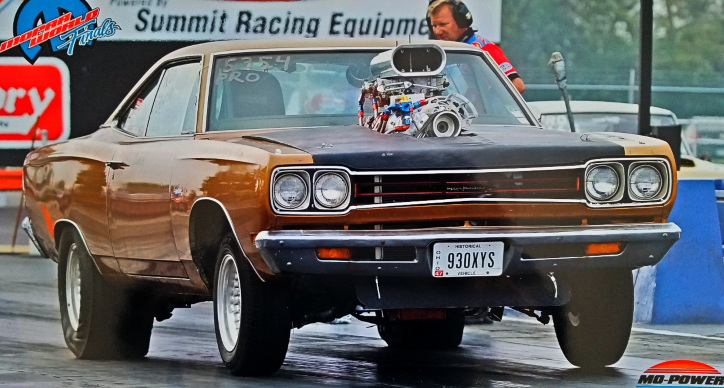 I always dreamed of having a supercharger and set my goals according to funds and ability. The 318 that my brother's Plymouth Satellite came with was replaced by a potent 440 V8 upgraded with Eagle crank, Rods, Koleno RB block and Edelbrock Victor heads.

My first attempt put out 800 horsepower with 8 pounds of boost and got me a 10.60 ET at 131mph. I was excited and went to my ultimate goal with confidence making 1200hp (crank) on 14lbs boost and race gas. Unfortunately, the transmission 1st gear was the limiting factor burning up clutches every 30 runs. I found the limit at 10.14 seconds @ 138mph with a 3,900 lbs of weight with me in the car.

With the only change on the Plymouth Satellite being no blower and just a 1050 carb on pump gas I am getting out to the track more and not working on the car as much. As I'm getting older adjusting to what life hands you and setting my goals accordingly is a good thing.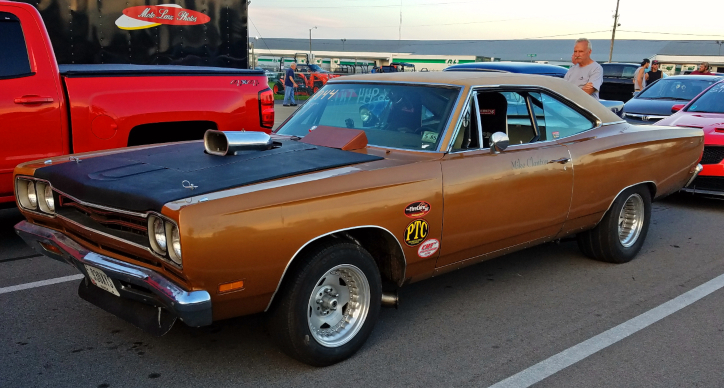 After burning up 3 transmissions in 1 year and spent a lot of time working on the Plymouth Satellite instead of driving and racing I'm currently N/A. The engine includes: Edelbrock Victor heads flowing 350cfm at .600 std port but ported. Wiseco blower piston 9.5/1 cr with .060 copper gasket. Callies H rods, .990 floating pin, std crank mopar big end. Eagle 3.75 crank (std 440 stroke), Moroso 8qt pan, Milodon swinging pickup external, PTC 9.5 Converter with steel stater, CRT transmission with A&A parts steel drum, Comp Cam 260/269 at .050 duration.
---
Don't Miss the LASD Motorsports 1967 Plymouth Barracuda 440
---