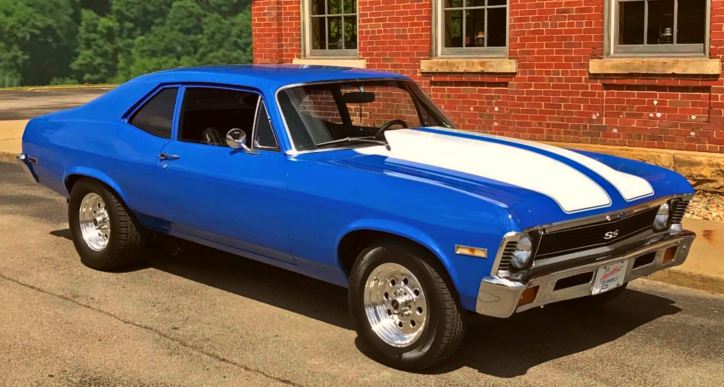 Shawn McMurdy's 1972 Chevy Nova 350 build story is short, but inspiring one. He has built a '72 Nova bumper to bumper back in the 90's. Then Shawn's first kid was born and he had to let the muscle car go. But finding the same 1972 Chevy Nova two decades later, go on a road trip with your Son to pick it up and work on the car together is simply priceless.
I know many of you who are reading this sold your muscle cars back in the day under similar circumstances and miss your toys. So I hope Shawn McMurdy's beautiful 1972 Chevy "Code Blue" Nova story will inspire you and you will follow his example, because life is about having fun and creating memories no matter how old you are.
Check out the video and share your thoughts in the comments below!
---
You May Also Like Jimmy Pinsky's Chevy 350 ZZ6 Small Block Video
---