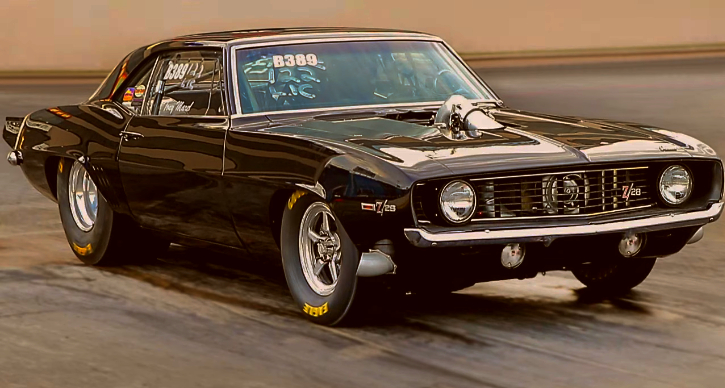 Тhere are plenty of options to squeeze more power out of your V8 engine nowadays, this stunning turbocharged Z28 Camaro is a perfect example and many drag racers manage to dramatically improve their ETs. However, when adding more power you need to make sure you can actually control the beast.
This turbo Z28 Camaro driver was pulling nice 8-second passes, then he got too confident, overpowered the track on the launch and when he goosed it a second time the huge precision turbo kicked in and…he learned a lesson the hard way.
Check out my man James Hrovat's video from Route 66 Raceway to see the action!
---
You May Also Like the 632 Big Block Powered '77 Camaro
---