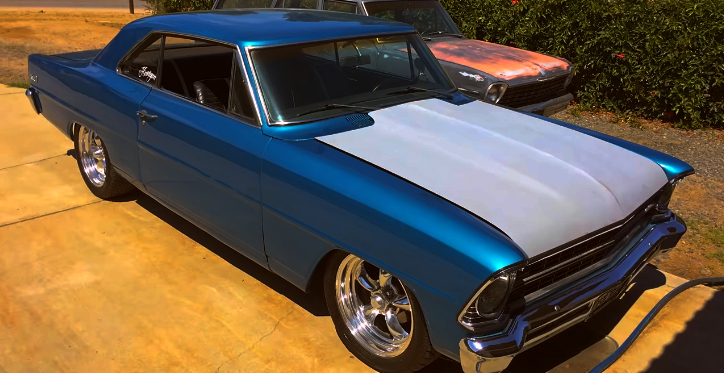 This beautiful 1967 Chevrolet Nova Sport Coupe has a a lot of history in Jon Chase's family. Being in their possession for 40 years, it was driven by Jon's parents and then given to him to be pretty much his first everything.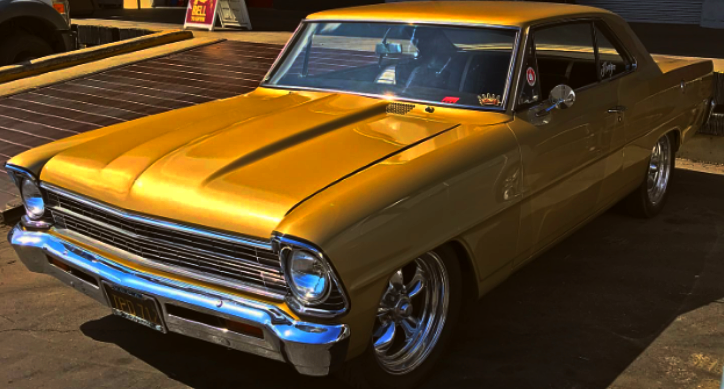 Originally a Dupont Blue car fitted with Inline 6 motor, now Jon's 1967 Chevy Nova is painted in Granada Gold and sports a blown Gen I Small Block motor pushing around 400 horsepower sent through Turbo 350 trans with 3.77 gears. Jon refers to his blown 1967 Chevy Nova as a cruiser, but she is a real concrete ripper.
Check out the video and watch until the end to see this little muscle car shredding the tires.
---
Don't Miss Busa's 730hp Blown Chevy Nova Small Block
---