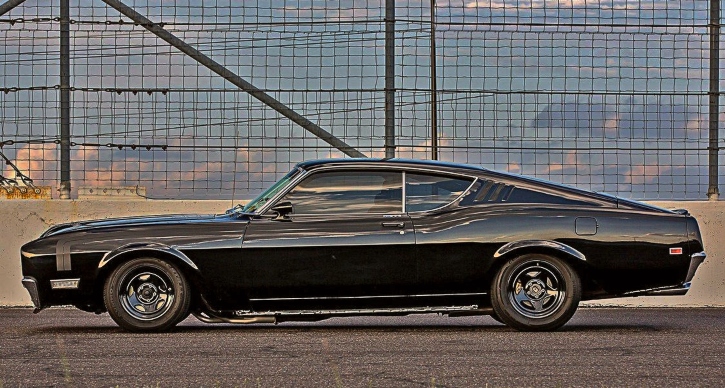 After his retirement Michael Callahan was looking for a Ford based classic muscle car. He came across this Black 1969 Mercury Cyclone Spoiler II Dan Gurney edition on Ebay and knew that's the one. That happened back in 2013, there were a lot of things Mike wanted to change or fix, but all the work is now done.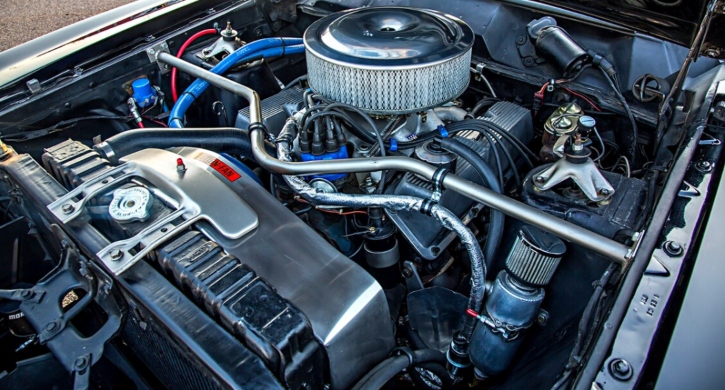 Photos Courtesy of HotRod.com
He enjoy driving the sinister 1969 Mercury Cyclone Spoiler II to all kind of events and achieved his main goal – to build a car that can be driven at the Bonneville Salt Flats Speedway. Powered by a well dressed with old school performance goodies 351 Cleveland motor, Mike's NASCAR version Mercury Cyclone did 165mph.
Check out my friend Lou's video to learn all about this remarkable muscle car!
---
You May Also Like Bill Kramer's 1967 Ford Mustang GT 390
---