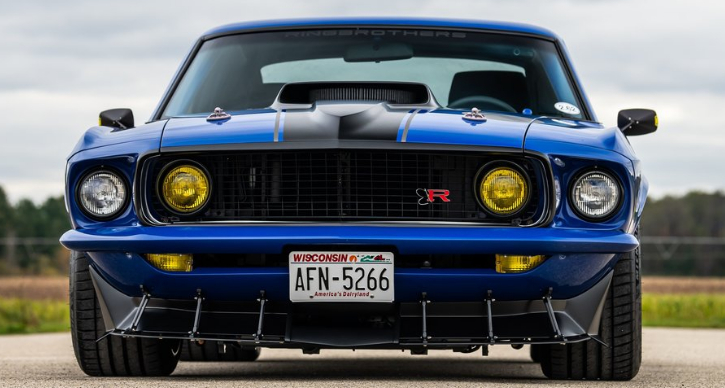 Although "UNKL" is the first classic Mach 1 coming from the Ring Brothers, Mike and Jim nailed it again with this magnificent Jon Kaase Boss powered 1969 Ford Mustang. Unveiled in the Flowmaster booth at the 2019 SEMA show this stallion was one of the most spectacular custom built muscle cars at the event.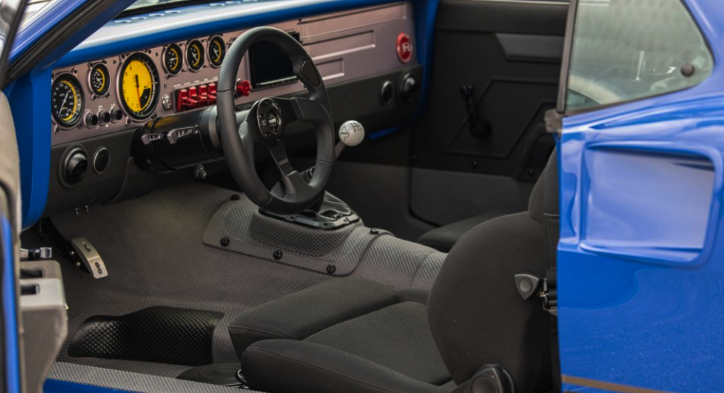 The race inspired widened body coated in awesome BASF Big Boss Blue paint sitting on Detroit Speed suspension and HRE wheels gives the custom 1969 Mustang Mach 1 outstanding appearance. Of course the interior is fully redone, but it has a very clean and stylish look offering comfort at both the race track and the street.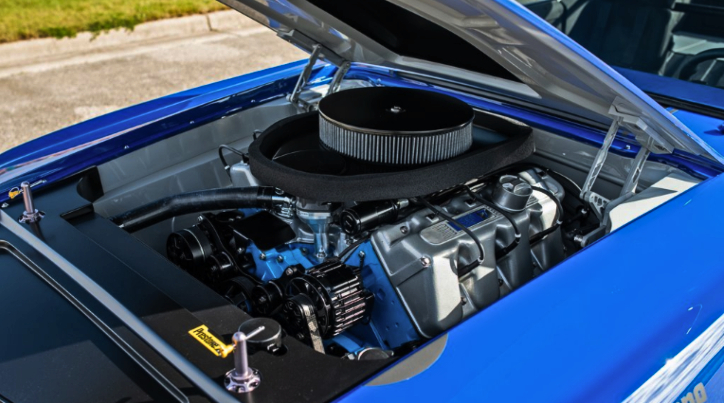 The 'UNKL" Mustang Jon Kaase built 520 cubic inch Boss motor kicks in 700 horsepower controlled by Bowler built Tremec 6-speed trans and transfered to the wheels by QA1 carbon fiber driveshaft. My man Scottie filmed the Ring Brothers 1969 Mustang Mach 1 at SEMA, so check out the video to see more of this beauty.
---
You May Also Like Dave Spencer's 1969 Mustang Mach 1 Multiple Award Winner
---