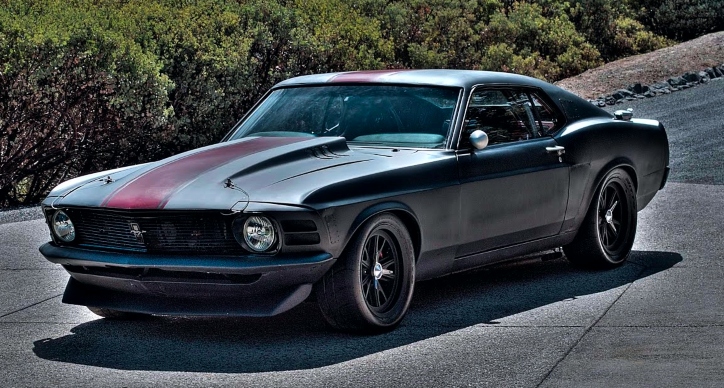 If you ask me when you type "Badass Classic Mustangs" in Google, the Dark Horse Customs 545 Big Block 1970 Mustang Fastback should be number one in the results. It belongs to Warren Croyle (owner of Dark Horse Customs) for a long time and is used for testing variety of set ups, so he is not afraid to push it to the maximum on the road.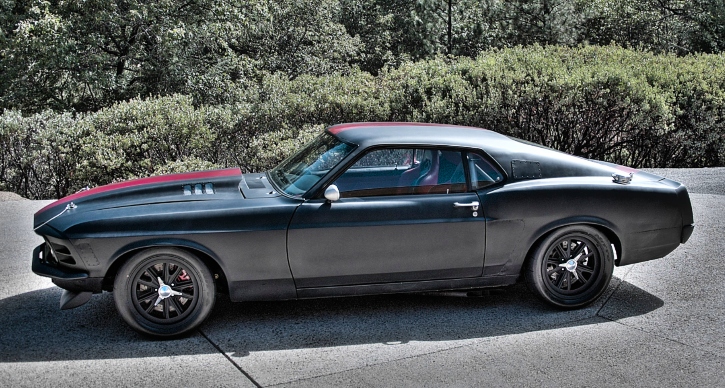 The MADD MAXX name perfectly matches the 1970 Mustang personality as the muscle car looks outrageous. Then to back the menacing appearance DHC decided to put a huge 545 Big Block Ford Stroker motor dressed with Trick Flow heads, Comp cam, Edelbrock intake and 1050 CFM carb. The result is 800 horsepower and 844 pounds of torque controlled by Tremec 6-speed and Moser 9-inch.
Turn up the volume and watch the MADD MAXX 1970 Mustang terrorizing the road!
---
You May Also Like the 9-Second 1969 Mustang 427 Home Made Race Car
---
---

---