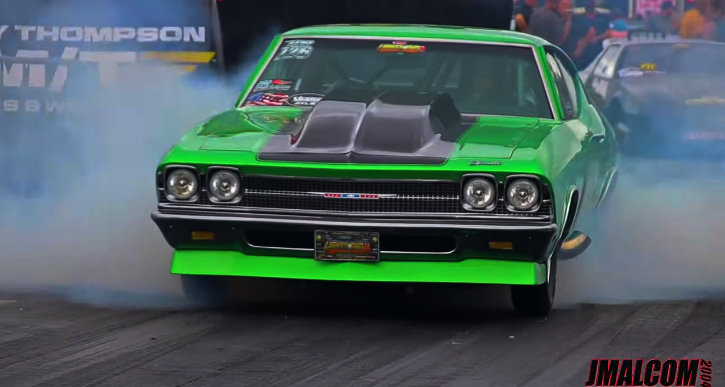 Looking at its wild color and intimidating overall appearance, you know this 1968 Chevy Chevelle is all buisness and those mid 4-second passes proves it right. Now, I know that most drag racing enthusiasts think the 1/8 mile doesn't mean a thing and I'm not very happy that it becomes a standard either. However this Nitrous breathing '68 Chevelle is dialed the hell in and I believe everyone will enjoy watching it hauling the mail.
Check out Jmalcom2004's video to see this outrageous Chevy at Lights Out 11.
---
Did You See Donnie Edmonds' 9-Second All Motor Chevy Chevelle Yet?
---
---

---