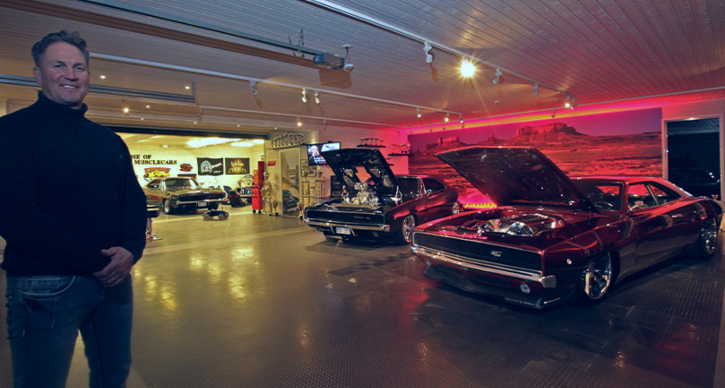 If you're a passionate about muscle cars, I'm sure you have seen at least one of Johan Eriksson's custom built Mopars. The over the top RTR Dodge Charger with tons of aluminum and twin turbocharged V10 pushing close to 1500hp was at Jay Leno's and all major car shows. His 8-71 Blown 500 cubic inch 1968 Dodge Charger build is also quite famous, but that's not all he has in his spotless garage in Sweden.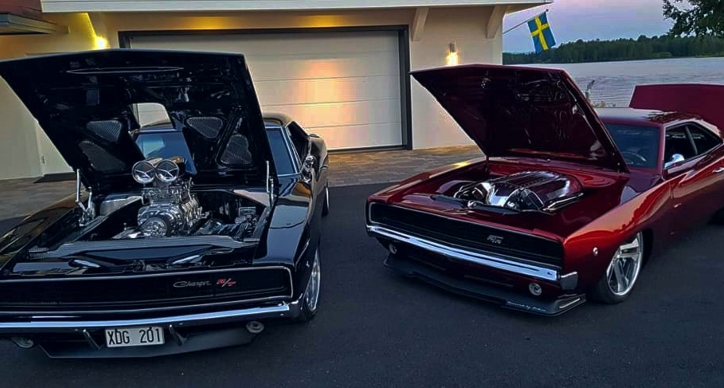 There is one immaculate 1996 Viper and another 1968 Dodge Charger with fun story. And before you get to the video, keep in mind Johan and his buddies are not professionals, these guys build muscle cars on this level as a hobby during the weekends. Check out the AutotopiaLA's video of Johan's remarkable collection of custom built Mopars and feel free to share your thoughts!
---
Did You See Ben Sambrano's 750hp Dodge Dart 408 Stroker Build Yet?
---
---

---