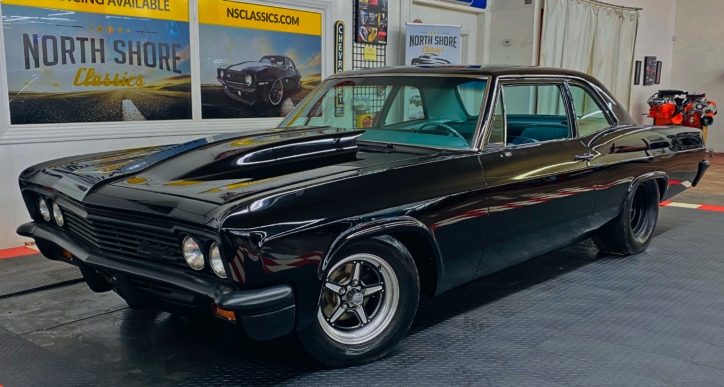 Black paint and Blacked out trim, racing wheels wrapped in big meats at the back, this 1966 Chevrolet Bel Air is not your average classic car restoration. She sits on double adjustable coilovers in the front and QA1 at the rear giving it a very aggressive stance.
The Turquoise interior retains its factory style, but the engine compartment is fitted with a monstrous 540 cube Chevy Big Block V8 mill with aluminum cylinder heads Pro-built by Steve Morris Racing Engines.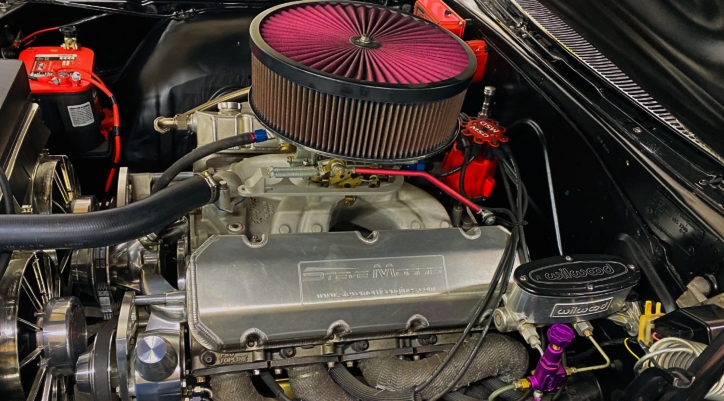 The Black 1966 Chevrolet Bel Air was part of the NS Classic Cars inventory, not sure whether it is still for sale, but I'm sure you will enjoy the video as this thing looks and sounds bad to the bone. Check it out!
---
You May Also Like the American Muscle Rod Shop 1970 Chevrolet Camaro
---
---

---