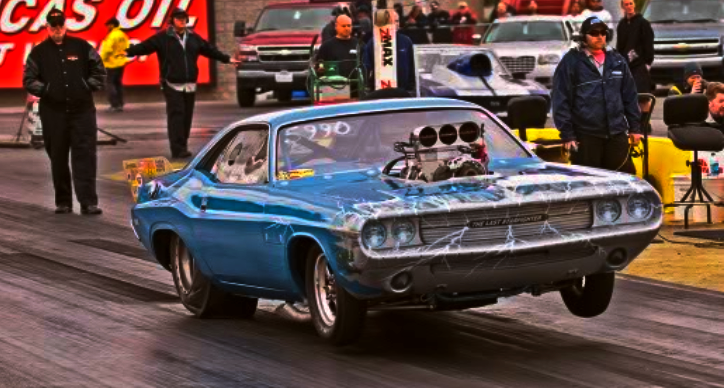 Steve Stracener's 1971 Dodge Challenger also known as "The Last Starfighter" packs a Minor Bros Racing built 526 cubic inch HEMI V8 engine topped with a big blower and linked to 3-speed TorqueFlite. I'm not sure how much power and torque this menacing Mopar is capable of, but a 7.5 secs test pass at 184mph is pretty impressive.
This video of the Blown 1971 Dodge HEMI Challenger was filmed by Gage Perrine back in 2014 during the Denver Morrison Responsible Speed Night at Bandimere Speedway. In the first part you'll see Steve Stracener's crew chief Tim C. Smith and his team getting ready "The Last Starfighter" and then the actual 7.5 second pass.
---
Did You See Jake Owens' 1000hp 1967 Dodge Dart Pro Street Build Yet?
---
---

---