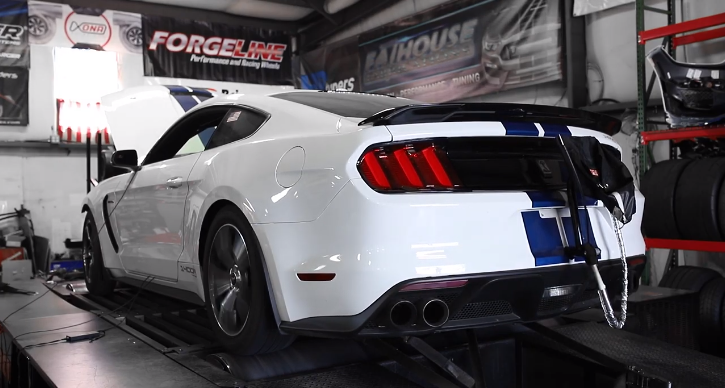 For those of you who follow Hot Cars or have searched for forced induction specialists, team Fathouse Fabrications are no strangers. These guys just never get satisfied and keep raising the bar with the twin turbo packages for modern Mustangs. This time you are going to see their Shelby GT350 build equipped with 1400R package doing a dyno pull and making 1415 horsepower to the wheels and 931 pounds of torque running on E85.
Enjoy the video but be carefull with the volume. This GT350 Mustang may hurt your ears!
---
Did You See Rick McElheran's 861 horsepower 1967 Ford Mustang 427 FE?
---
---

---