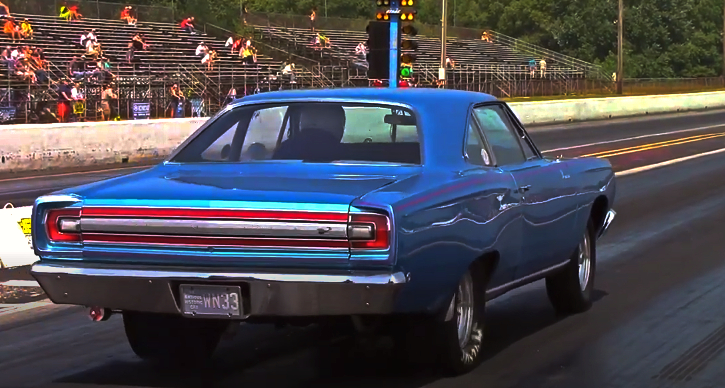 Here is another video of a beautiful old school Mopar muscle car drag racing at the National Trail Raceway. This time we have a 1968 Plymouth Road Runner getting down the 1/4 mile in 11-seconds at 121mph. The B-body has a super clean appearance and runs pretty good with no power adder, so I believe it will be a nice treat for you all watching this '68 Road Runner flexing muscle during the Mopar Nats event.
Check out the RPM Army's video and please don't be shy – Smack the Like!
---
Did You See Keith Richard's 505 Wedge '68 Plymouth Road Runner Yet?
---
---

---