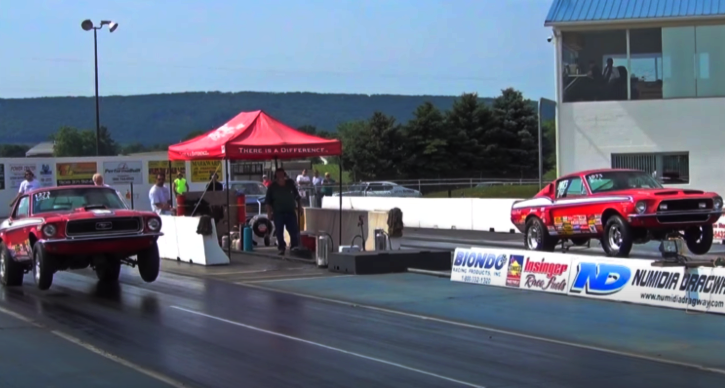 Although it was filmed back in 2012, this video in my opinion will never get old as it is a real treat for the classic Mustang fans and drag racing enthusiasts in general. We have couple of awesome 1968 Ford Mustangs both powered by the mighty 428 Cobra Jet V8 engine and prepped by Ed Horensky. Ed is driving his Shelby and his Son is behind the wheel of the other 1968 Mustang. Both cars launched with the front wheels in the air and run the quarter mile in 10-seconds.
Check out robzneed4speed's video to see this epic 1968 Mustangs 1/4 mile drag race!
---
Did You See Lou Mucciarone's Home Made 9-Second Mustang Race Car?
---
---

---